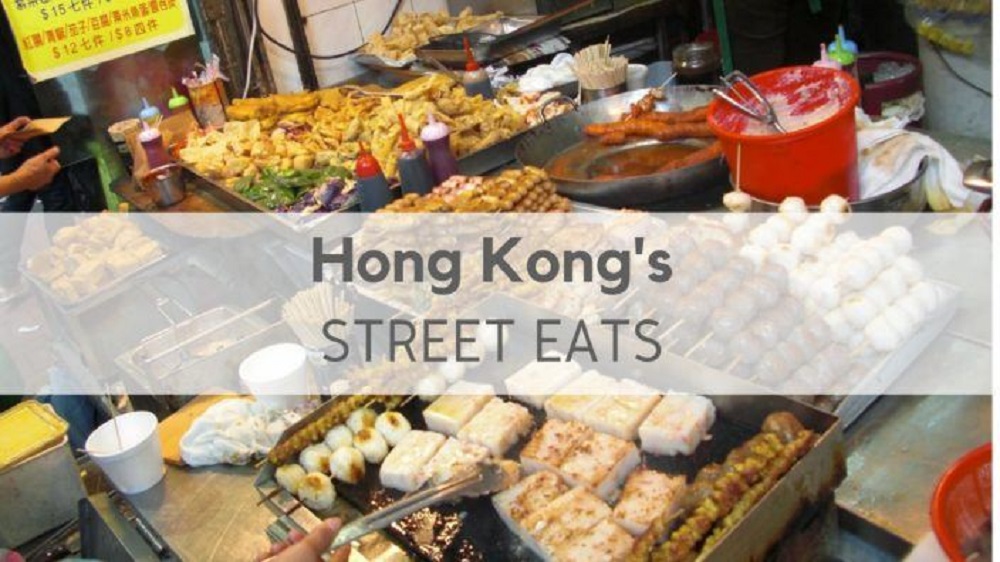 Hong Kong takes pride in its cuisine especially the food street for which it is renowned all over the world. These local cooks or chefs are culinary masters of Asia and have expertise in their own recipes which are quite different from what the traditional recipes say. Hong Kong has its tourists sniffing their way to the street food market where ever available.
The street has abundance of street stalls, local restaurants, take away's and fine dining restaurants. Hong Kong street food is a treasury for Hong Kong in its own way. These are decades old and perfected which speak the language and culture of Hong Kong. All you need is about $7.00, and you are good to go and eat all you want.

Below are a few mouth watering recipes which have gained the most popularity in Hong Kong.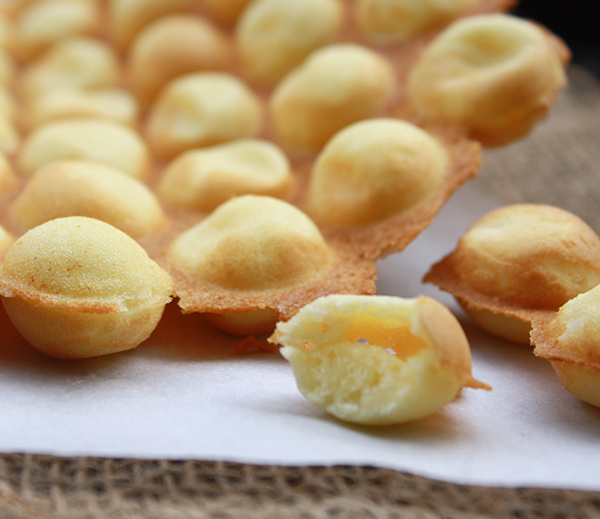 • Egg Waffles
Egg Waffles are crispy, soft and heavenly as its flavor just melts in your mouth. This mixture of addictive flavors and lightness makes it one of the best recipes to try in Hong Kong. Moreover you can get your all time childhood favorite snack right on the streets of Hong Kong, so you won't get much home sickness.
You can flourish these with many other food contents as per your taste. You can top it up with fruits (fresh or canned), different flavors of ice cream or even chocolate sauce. Moreover, powdered milk and sugar is also the favorite of many sweet tooth's. Many people prefer draping it with condensed milk, Nutella, peanut butter, or any flavored jam as well. Those who like the savory taste can pair it up with bacon and sausages.
These are a few locations where you can find this heavenly meal:
1. LEE KEUNG KEE, the north side one serves egg waffles. These are available daily from 11 am onwards and the price is also quite reasonable which is $1.92.
2. MAMMY PANCAKE, is where you can find the best recipe of egg waffles that you mommy used to make. The price starts from $1.92 onwards.
• Curry of fish balls
These are quite affordable, handy as it can be taken with you while walking the bustling streets, healthy, devouring and available everywhere. These will cost you around $0.64. They are quite historical as they have been present in the Hong Kong for decades and will be there for decades to come. These are deep fried and crispy golden colored balls cooked in a curry which is a little spicy. You can pair this meal up with some drink like fresh coconut juice or any other fruit juice would also be just the perfect fit.
1. KAI KEE SNACKS, is the place you want to be at, if you want to enjoy this special snack. It is available within the range of $1.68, which is obviously quite cheap. It is available daily after 12 pm in the afternoon Hong Kong's standard time.
2. FOOD COURT WELCOME, is perfect for massive, crispy and golden fish balls. It will cost you around $1.92 and is available from morning till evening every single day.
3. TUNG TAT FOOD STORE, has a wide variety of street food available at affordable prices which are starting from $1.92 and onwards. It opens up from 7.00 am morning onwards till 9pm at night.
There are many other flavorsome recipes available, some are so unique that you have never even heard of them. These include: squid tentacles which are grilled, the soft pineapple buns, egg tarts worthy of making a trip to Hong Kong for sure and pig intestines which are golden, crispy and fried. So if you are a foodie, Hong Kong should be the next place to make a trip at.
Love this post? Why not subscribe to us for free via e-mail. Receive the latest updates from Patay Gutom straight to your e-mail inbox. Don't forget to confirm your subscription by clicking the verification link that will be sent to your e-mail!
This entry was posted by
Jehzeel Laurente
, who has written 25 posts as
jehzlau
, on Tuesday, January 29th, 2019 at 8:55 pm and was filed under
News
.