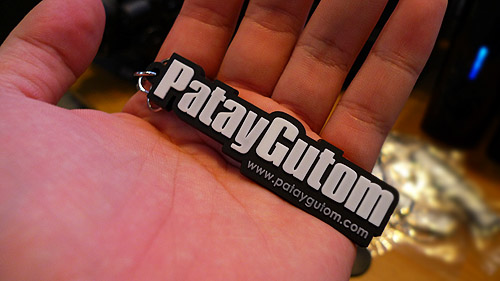 Yehey! The Patay Gutom Key chains are finally here! WohooOoo! Yes! Asteeegggg!!! A lot can't believe and a lot were asking repeatedly that if this is for real. Yes guys, it's real, it's very real! I can even hold it with my bare hands! Woooot!

To avail of this limited edition Patay Gutom key chains, all you need to do is leave a comment below and tell us why Patay Gutom rocks.
For example: Patay Gutom rocks because ____________________.
After stating your reason of why Patay Gutom rocks, and your reason really "rocks", then we'll send you a free Patay Gutom key chain.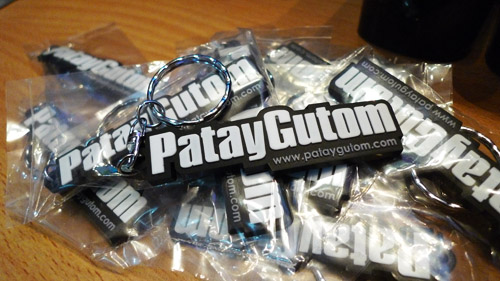 Of course we'll e-mail you first and we'll ask for your mailing address before sending the key chain.
Only the first 50 commenters (with a reason that rocks) can avail of this super duper exclusive offer! So tell us why we rock now! [This contest is open to Philippine residents only]
UPDATE 12/28/2009: Thanks to everyone who left a comment and stated their reasons why Patay Gutom rocks. Please wait for an e-mail from mga@pataygutom.com. We'll be sending the keychains to your specified mailing address early next year. Happy new year to everyone!

PS: Special thanks to teeworld.multiply.com for these super awesome Patay Gutom key chains.
Love this post? Why not subscribe to us for free via e-mail. Receive the latest updates from Patay Gutom straight to your e-mail inbox. Don't forget to confirm your subscription by clicking the verification link that will be sent to your e-mail!
Tags: Key Chains
This entry was posted by
Jehzeel Laurente
, who has written 25 posts as
jehzlau
, on Thursday, December 17th, 2009 at 6:14 pm and was filed under
Projects
.