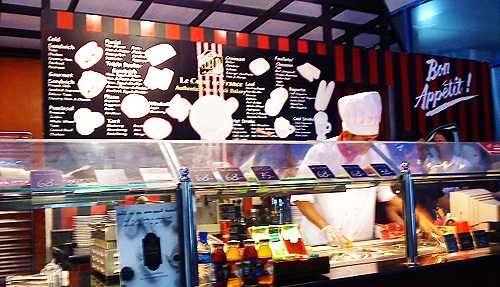 Initially I was intimidated to visit this place. I really had this impression that it was an expensive restaurant. They tried to capture the appeal of what a small French cafe' should look like and placed inside a mall which was even better, even the uniform of the staff looks so Parisian with the berets and all.The baguette, croissants and glazed fruit tarts are exactly like what you would find in a quaint french coffee shop. They are not offering full meals like a typical restaurant but they do serve breakfast. The meals that they offer like sandwiches, pizza, soup and salads make a great alternative for people on the go.
Here's what their menu from the outside looks like: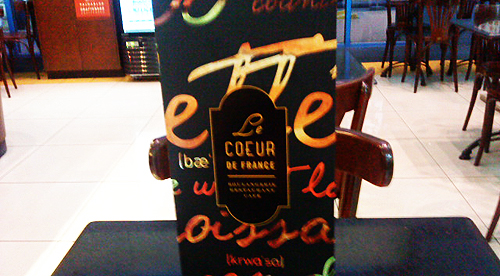 Here's what I ordered from the menu. I ordered the Triple Decker Sandwich, Soup and Iced Tea all for 225. Not too bad if I may say so myself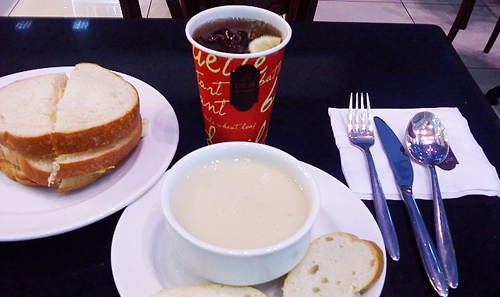 Cream of Corn Soup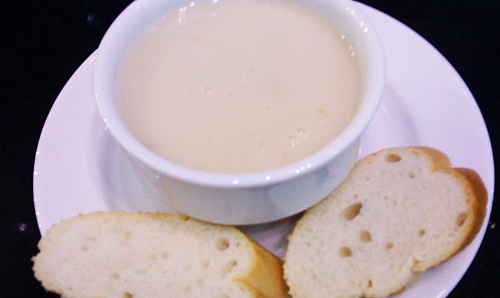 Iced Tea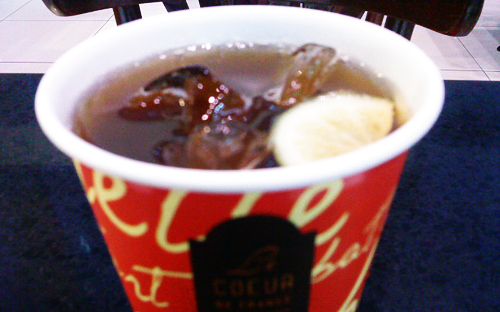 Seafood Egg and Cheddar Triple Decker Sandwich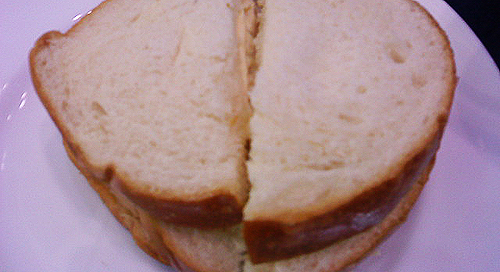 What can I say well it's good but not too good but for that price It's quite affordable.
Branches:
Robinsons Place – Manila
(02) 525-7613
Shangri-la Plaza Mall
(02) 635-6887
SM Megamall
(02) 633-5045 to 46
France Times Plaza
(02) 400-9614 –
Forbes Park
(02) 840-2584
Waltermart – Makati
(02) 889-7327
Love this post? Why not subscribe to us for free via e-mail. Receive the latest updates from Patay Gutom straight to your e-mail inbox. Don't forget to confirm your subscription by clicking the verification link that will be sent to your e-mail!
Tags: Coffee Shop, Le Coeur de France
This entry was posted by
Leira Pagaspas
, who has written 3 posts as
mushings
, on Wednesday, April 22nd, 2009 at 1:59 am and was filed under
Restaurant
.