Banchetto is a "food tiangge" along Emerald Ave. in Ortigas every Saturday. It starts at 12:01 AM and ends around 10:59 AM. Yup, it's a good place to eat after your Friday night gimik.
And one of my favorite stalls there is Crepeman. I always have their crepes for dessert whenever I'm in Banchetto. But they also sell ham and bacon crepe sandwiches.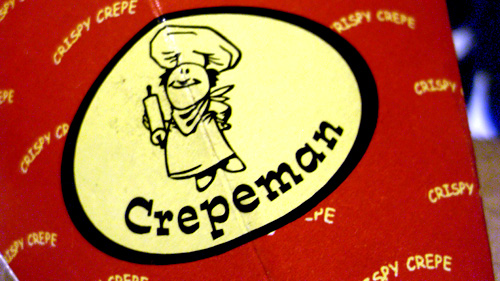 Now here's a treat to all of you Patay Gutom readers. A short video of how exactly they make my favorite Peach Mango crepe. I hope you enjoy watching!
Sorry, no other pics of the crepe. The patay gutom in me finished the crepe even before I realized I haven't taken a photo of it yet. Maybe next time. 😛
Anyway, I hope you enjoyed watching the "sizzling hot" video.
Know more about Banchetto here.