Davaoeños are known food enthusiasts and whenever something new is being introduced in the city, they wouldn't let the day pass without giving it a try. In the past few years, more and more shopping centers are rising up and it comes along with a lot of restaurants and food stalls.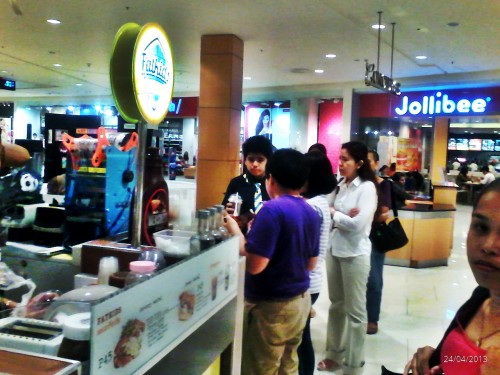 The ground floor of Abreeza Ayala Mall are being surrounded by a lot of food stalls and one them caught my attention. I know very well that this stall just opened because I haven't seen it in my almost everyday visit.
Being named as Fatkids Wafels and Frappe, my curious self lead me on giving it a chance. At the back of my mind, I thought they misspelled "Wafel" but according to one of the owners who serves the customers himself, it's Belgian and they really spelled it that way.
Upon seeing their menu, which is already printed on the walls of their stall, the stingy-me felt a certain happiness because they are very affordable. At 45 pesos, you could already enjoy their wafel and their 75 pesos Frappe tastes like any other international competitors in the vicinity in almost the same size.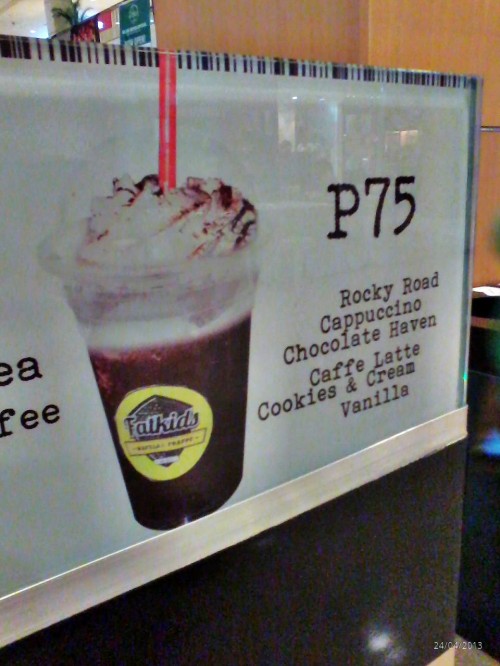 They've got squared wafels with toppings categorized into two; Savory and Sweet.
I tried the Biryani Wafel from the Savory group and I'm giving it a two thumbs up. I never thought that Biryani can go along well with a waffle crust as I used to eat it with rice.
I hesitated to order one of their frappes because to be honest I'm not fond of drinking cold drinks. However, the owner convinced me to try their Cappuccino Frappe and I amazingly consumed everything. The sweetness is just right with a satisfying streak of the coffee's bitterness.
I also tried their best selling Overload Wafel from the Sweet group. They clearly don't experience scarcity of chocolates because it was really overloading realizing its name.
My Fatkids Wafel and Frappe experience was truly amazing and I'm already adding them to my list of favorites. Give them a try too and get to see yourself in their Facebook page one of these days.