Because I'm craving for some Jamba Juice goodness this Holy Week, I went to Jamba Juice at Bonifacio Global City a few hours ago. Good thing they are open during Holy Thursday and Good Friday. Bad thing is that it's overcrowded as it's one of the few open stores in Bonifacio High Street during Good Friday.

But the crown didn't stop me to get what I want. I traveled 9.69 miles already (according to Google Maps), so there's no turning back, Hehe. Due to the fact that the line is quite long, I've waited for an hour to order, and 15 minutes to get my orders.
Anyway, it's worth the wait and that's why I came for! Haha!
Here's what I ordered. 1 Steel-Cut Oatmeal Banana, 1 Spinach N' Cheese Wrap, and 1 Strawberries Wild Smoothie. I should have ordered my ever favorite Orange Dream Machine, but too bad, they ran out or oranges.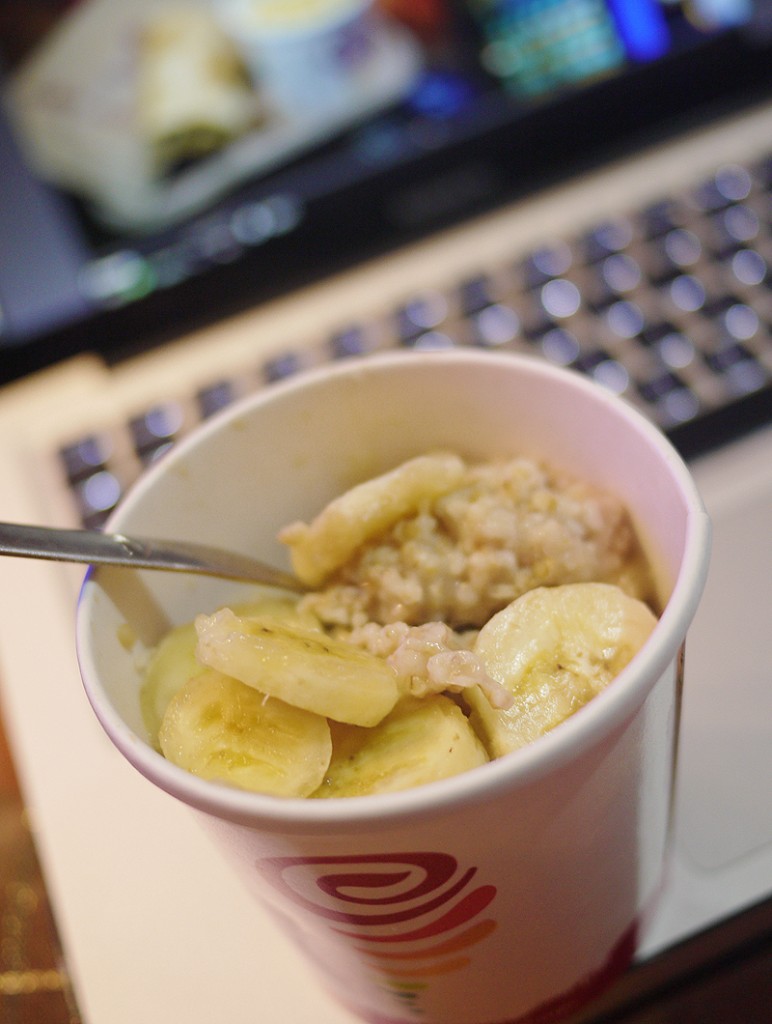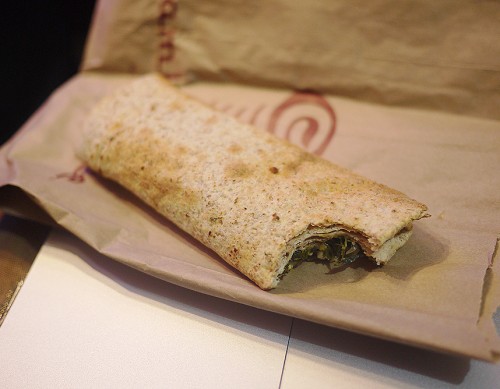 That's all for now! Advance Happy Easter everyone! Yay!