I'm not really sure if Hainanese Delights is available in Manila but I'm blogging about this anyway. When we were in Palawan, we spent a few hours at the local Robinsons mall–It's pretty small but good enough since it has a supermarket and department store. Against all our traveler objectives, we ended up eating at a restaurant inside the mall. 😀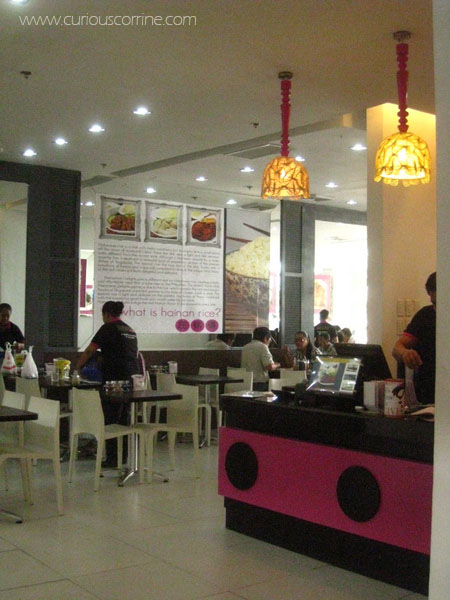 The ambiance is actually pretty nice, with the refreshing combination of black, pink and white, but I thought it was somehow disconnected with their severely oriental menu. Then again, they're a quick service restaurant anyway so I don't think ambiance is that crucial of an element.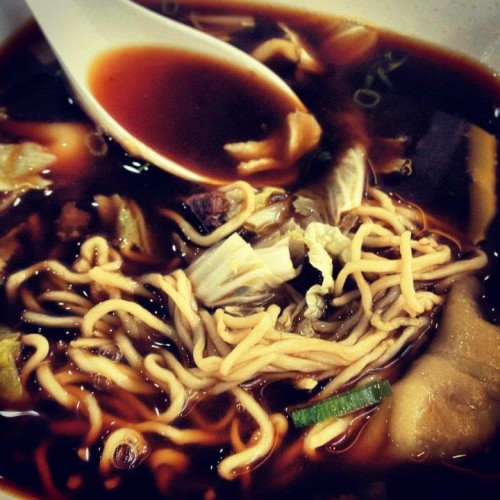 The boyfriend had Beef Bites Noodles, pictured above. It's your basic pork and noodles concoction. Nothing too spectacular here, which is pretty sad. And disappointing.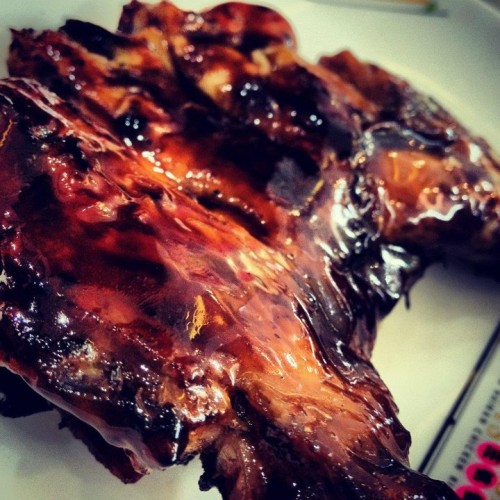 I had Chicken Heaven, which is basically like Inasal only this one's  glazed with barbecue sauce. For Php120, it's such a steal. Eerily reminding us more of Mang Inasal is the fact that they offer unlimited rice too. I actually enjoyed every bite of this chicken. I picked through every bone to savor the flavor. Yum! 🙂
Now here's something that's more on the oriental side, dumplings. I'm not sure what these are exactly, but I think it's pork. This dish I disliked a lot 'cause it tasted like bad squid balls. It also reminded me of this dumpling I had at Xin Wang Hong Kong Cafe.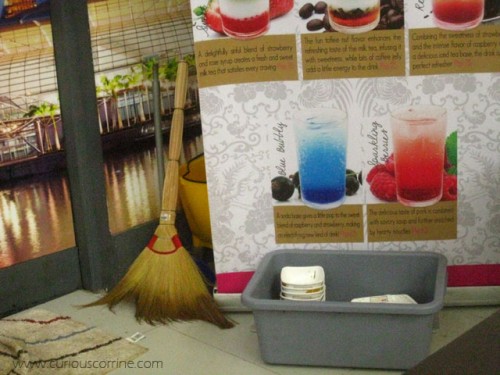 On another note, Hainanese Delights should seriously keep their restaurant clean. I couldn't believe my eyes when I saw this dirty corner. It's literally two steps away from our table. Having this in plain view is just disrespectful and gross–both for the customers and their reputation.