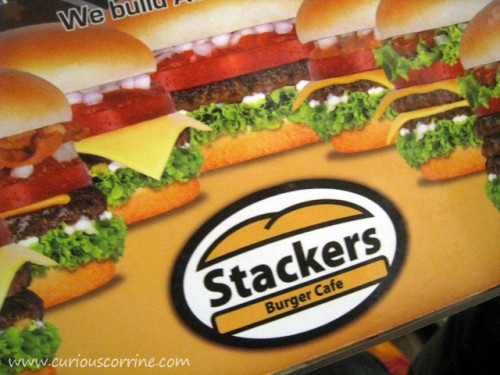 BonChon was what I wanted for dinner, but Alabang Town Center was insanely packed that night so we ended up at Stackers. The restaurant looked unfamiliar to us until we saw the menu. Apparently, we've been here before–only it was in Metrowalk. Funny how the Stackers in ATC has a far more superior ambiance than the one in Metrowalk. 😀



As soon as we walked in, I was immediately reminded of CBD–a cheesesteak joint in Ayala Triangle Gardens. It's your everyday diner, with a bit more finesse. 🙂 It's more of an everyday barkada restaurant, what with all the greasy food. 😀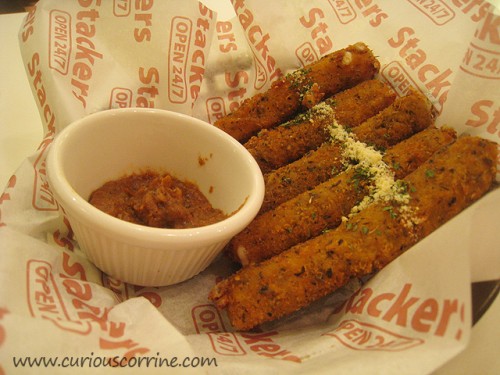 We ordered Fried Mozzarella Sticks (Php130) to start the meal. The ranchero dip was too chunky for my taste. I only ate one stick. You know how some dishes tend to be too flavorful? Yeah? That's how the mozzarella sticks were, plus the tex-mex ranchero dip. I got bored/tired of the flavor with just about two bites.


BUT! Look at what's inside the mozzarella stick–real cheese! 🙂 It's almost a rarity to encounter mozzarella sticks that actually has mozzarella cheese stuffed inside. On that note alone,  I'm giving Stackers two thumbs up and more. 🙂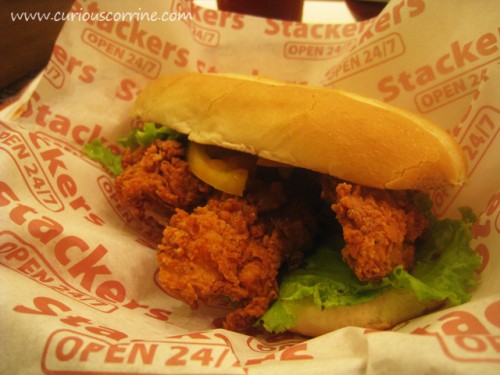 I ordered the Buffalo Chicken Ranch (Php125), which I found really delicious. I love how the chicken was really crispy and seasoned to perfection. That was the only good thing about this, for the rest was disappointing. For one, there weren't enough dressing, lettuce and tomatoes. Secondly, the bun fell apart like wet tissue when I held it. Even 7-11's hotdog buns don't do that kind of thing. I wonder if it's because Stackers use cheap buns or what, but it was disastrous. I just ate the chicken, left the messy buns–or better yet, crumbs.


I added Php65 to get fries and iced tea. The fries were seriously good–it was thick, crispy and not greasy at all. I enjoyed this more than I did the sandwich. Harhar.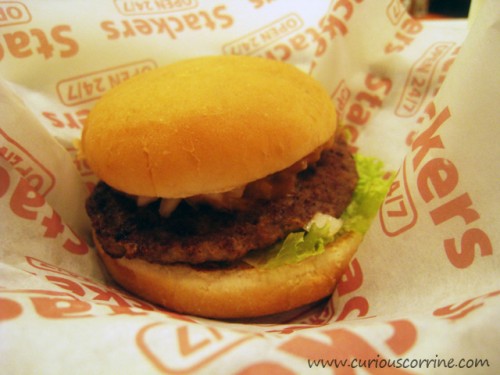 The boyfriend surprisingly chose a "lighter" burger than me. Here's the Stack Burger, which I could totally finish on my own. 😀 Similar to how I complained the bun, the boyfriend also hated the bun in his burger. It fell apart quickly, plus it was dry and crumbly. I don't know if "crumbly" is the best word to use, but yes, it's like crumbs in your mouth. :s