You are fond of eating Burgers but you want to live longer. Here at Burger Avenue, their patties are extraordinary meaty, juicy and think. It's not oily like any other burger because it's grilled. Healthy with modified low calorie.
If you're on sexy diet, Sexy Burger is for you. For only P120 ($2), you enjoy the patty with no bun, covered with lettuce and some tomatoes.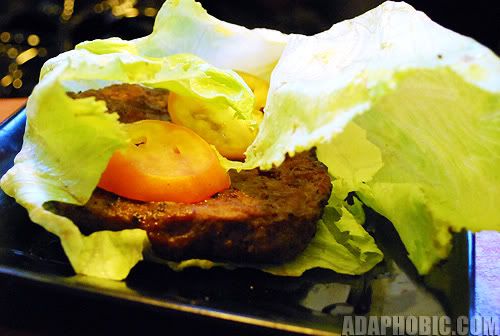 How about something voluptuous. This Crispy Bacon Melt burger, P165 ($3), has size bigger than my two fist.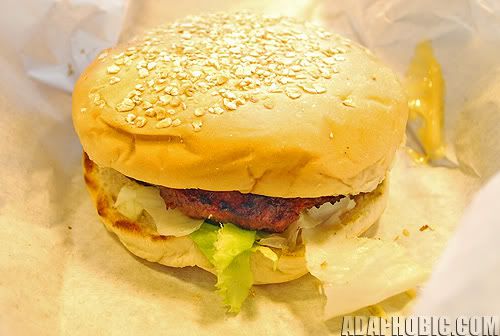 Burger Avenue has a ridiculous burger challenge, where you have to consume their Ridiculous 3-Patty burger for 5 minutes and you'll get it for free! Visit Burger Avenue at A. Venue Mall, Makati.