For the past ten years, the Jollibee Burger Steak me has been my top favorite among all the Jollibee products. I just find the price very reasonable and the taste is really good!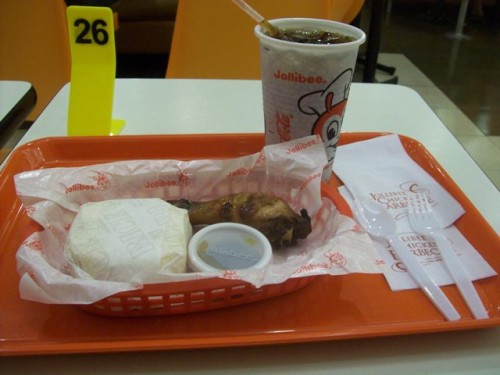 Last week, I went to a nearby Jollibee branch for a quick dinner and I only have Php 150 left in my pocket. The counter girl informed me that they're only serving the Chicken meals since they're about to close. I saw the newest product of the food chain called the Jollibee Chicken Barbeque. Out of curiosity, I ordered the said meal.
The sauce is the real winner here! To be honest, I am not a fan of Chicken Barbeque. I wasn't expecting much from this meal. I am not sure if i was only lucky because the meal was served hot, but this new product surpassed by expectations. The signature juicy chicken is still there yet the barbequed skin is tasty. Again, I am not sure if i was only lucky that night. I wonder how it tastes like on normal servings.
Have you tried this new offering of Jollibee? Mind to share your Chicken BBQ experience? 🙂