If you've been to McKinley Hill in The Fort, I'm sure you'll notice the long line of people over at One World Square building. No, they're not in line to get inside their office, but rather waiting for their turn to get a sandwich over at The Sandwich Guy.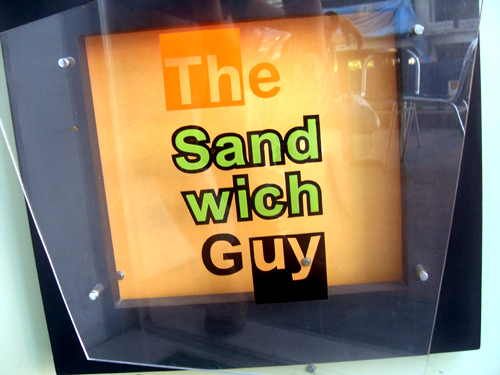 The place is a simple nook with only a couple of chairs outside. Most of their clients here have their sandwiches on the go. Here's a shot of the place: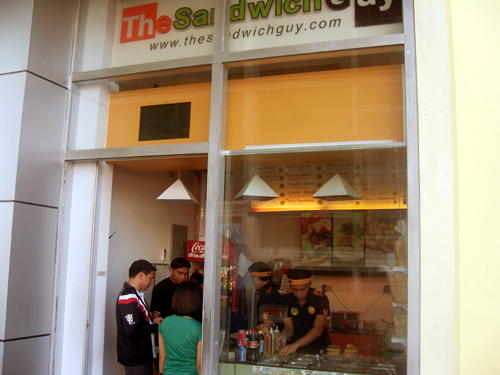 I went inside and ordered for myself one of their bestsellers – The TSG Bigtime. This sandwich sells for only a P100 and you'll have a double decker sandwich with your choice of 3 delis and 2 slices of cheese. I chose bacon, ham and chicken.
I thought that the sandwich would be a great snack but instead, I felt like I had a second lunch that day. It was tasty and well worth the money I paid for.
Aside from sandwiches, they also have salads, pasta and this bottled black gulaman which I first thought was a bottle of soy sauce. Nyok!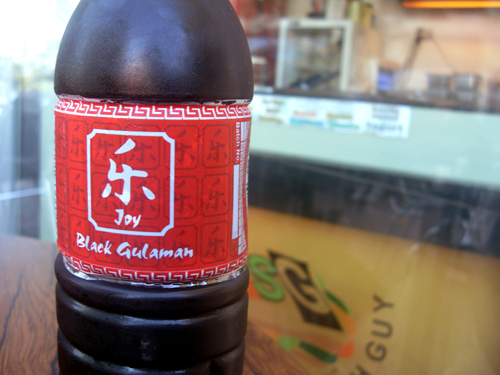 The Sandwich Guy at McKinley is open 24 hours and also delivers for a minimum order of 1,000 bucks. Check out their website to learn more about them – thesandwichguy.com.
That's it, this is PG Respondent, Fitz inviting you to try The Sandwich Guy. Chomp!