It's the first weekend since the opening of the huge SM Lanang Premier in the city and just like anybody else who are curious, me and my friends decided to visit the place. As expected, people crowded inside the enormous shopping mall and basically filled all the restaurants that opened on the same day.
With our growling stomach, we decided to head over a much quieter array of restaurants at the car park of the nearby old shopping mall (Victoria Plaza) and opted to have a Japanese inspired dinner.

We spotted this Akiko Japanese Restaurant and right at its facade, we're sure enough to have a solemn dinner. And indeed we're right! No one's inside but the friendly waitress and cashier are all ready to get our orders.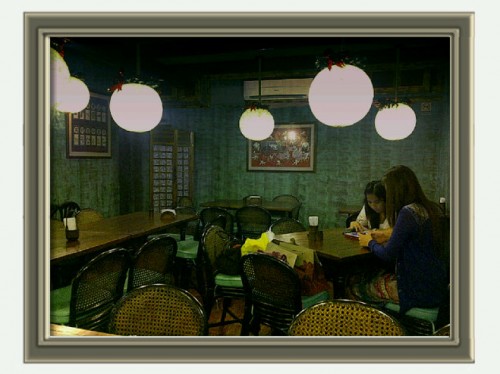 So that concludes the title "Exclusive Dinner" because it seems that we paid the whole place exclusively for us. Whether you believe it or not, it's my first time to dine at a Japanese restaurant and I honestly don't know that to expect. Aside from the hard-to-pronounce selection in their not-so-appealing clear book menu, there isn't any picture of the food you're about to eat. So basically it would be an order-at-your-own risk scenario and just hope that you would like the taste.
My two friends ordered one of the rice toppings called Kakaigedon and since I'm currently on a no-rice diet, I chose to have the Kani Seafood Salad. Just bear with the low-res photos of the food because all we have that time is our smartphones.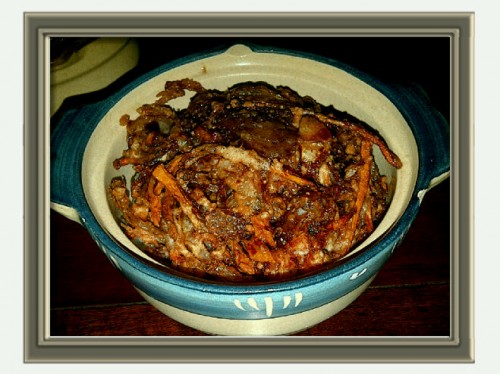 According to my friend, the kakaigedon is obviously a deep fried strips of seafood meat, some vegetables and spices and formed similar to an omelet. It is placed on top of a steamy rice.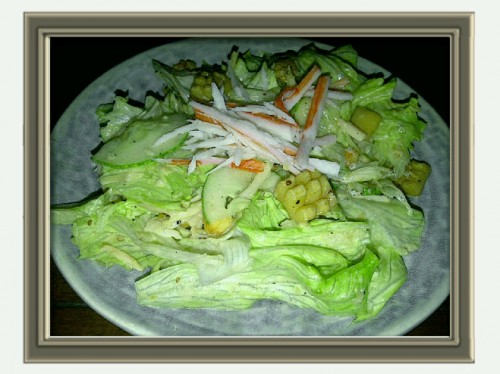 The salad is just perfect and not too salty. The lettuce is obviously very fresh and the seafood meat compliments the sour sauce that comes along with it. Even though I'm allergic to seafood, I'm more than ready to munch this salad and just prepare my medication afterwards.
In all fairness, I love their food! And I think this would be the start of my Japanese food cravings. I didn't expect to taste such delicious cuisine at an affordable price. I would definitely go back to Akiko and try another set of Japanese food.