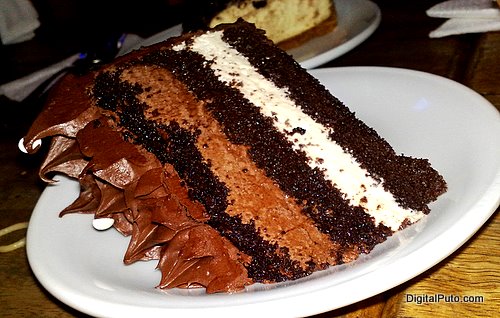 Death By Chocolate
A couple of days ago, a coffee shop owner/blogger friend (Leira Pagaspas) and Ate Sire invited me to Leira's Coffee Shop in Makati. Indulgence Deli Cafe is a few minute walk from corner Paseo de Roxas and Ayala Streets in Makati.
Pizza Pinoy. Pizza topped with tomatoes, cheese and bits of sausages from Lucban.

Indulgence Deli Cafe was bought by her family from its original owners a couple of years ago. Since then, she inherited the management of the Makati branch. The new owners adapted the original recipes of the original owners. But on top of that, they added her mom's home grown recipes into their cafe's menu.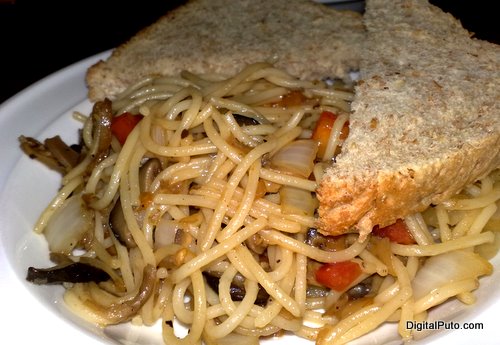 Tuna Mushroom. Pasta sauted with tomatoes, onions, and mushrooms.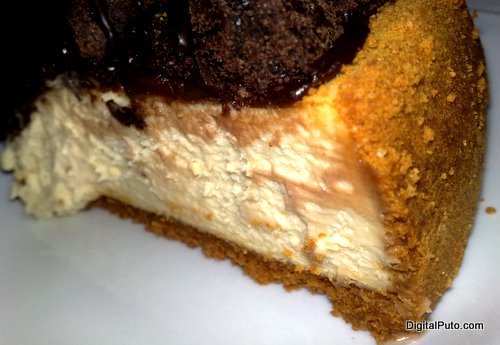 Brownie Cheesecake. New York style Cheese Cake topped with brownies and sinful chocolate frostings.
Aside from the different choices of Filipino dishes and good brew of coffee, what attracts most customers to this place is the quality of food they get from the little amount they pay. Most of the food they serve are affordable.
Indulgence Deli Cafe is located at Perea Street, Makati City. It's a few minute walk from Greenbelt or from Paseo de Roxas. Click here for the exact location.
Photos were taken using my Nokia N82.