PG Fitz here reporting after a long rest and I'm now back to give you one of my food discoveries during my recent trip to Bacolod to attend the MassKara Festival.
Presenting, the place where all chicken lovers should go – Manokan Country.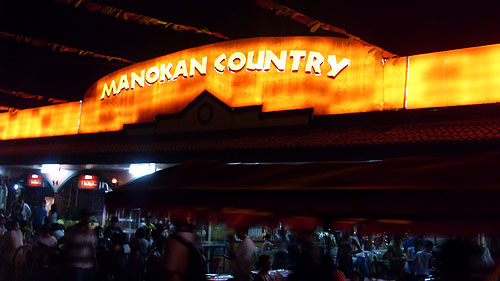 Manokan Country is the haven of Bacolod's famous chicken inasal. If you love chicken inasal, then this is really the place for you.
I am a chicken lover and if you look at their menu, you'll see that 99% of the food they serve there is chicken. I can honestly eat everthing there… well, maybe except one – can you guess what? >.<
Anyway, here's what the inside looks like, this is taken from Aida's.
And how do people in Manokan Country eat their chicken inasal? With bare hands!
Don of Bongga Ba enjoying his Paa.
Eric of Byahilo enjoying his Pechopak.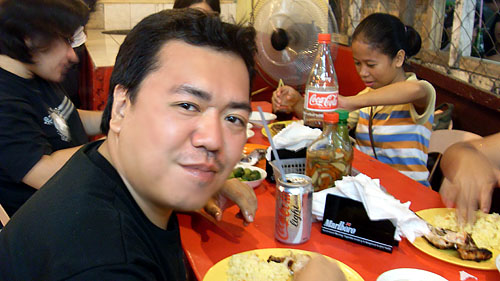 And me, PG Fitz – smiling with a handful of garlic rice smothered with chicken oil in my mouth.
We were also with Audrey of Lagawan, but she didn't want her picture taken. 😛