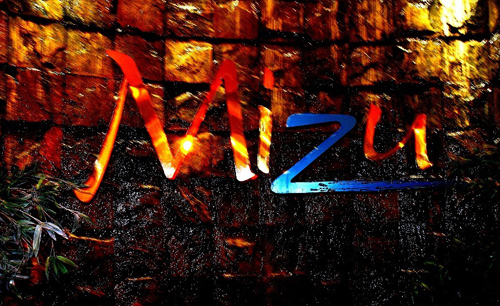 One school evening, the family was able to eat in a very very delicious restaurant. (no the place is not edible, I am referring to the food) Anyway, this place knew how to impress its customer. Such design caught our attention and we almost forgot that we were hungry until some rumbling sounds started to happen in our stomachs.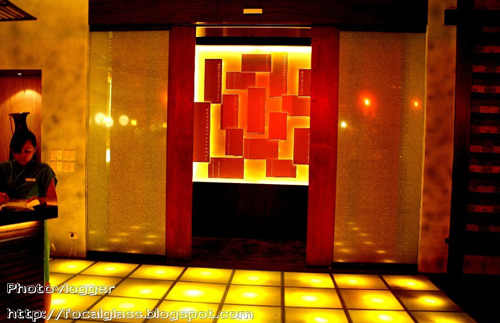 A touch of modern design with a taste of Japanese Design. Contemporary Japanese Setting with perfect Ambience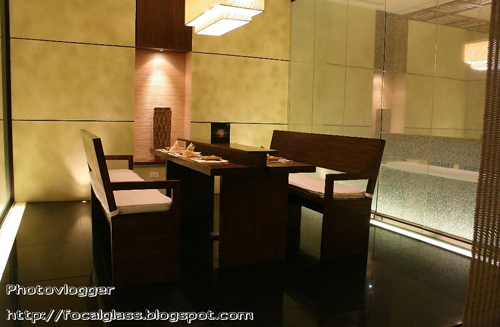 Special Chambers for those special occations
When you look around at the area, it just seems too good to be true.. That is until you look at the price.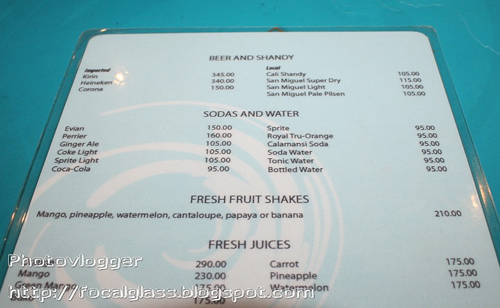 150 for bottled water? I might as well drink my own saliva!
Miso Soup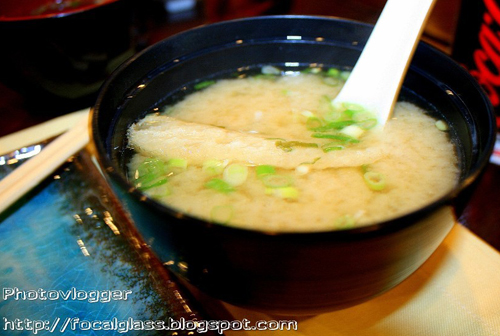 To be honest, I have no idea what's inside this soup. All I can say is that after I drink from this, I have a really warm feeling in my tummy and I am ready to stuff myself!
Gyoza- a personal Fave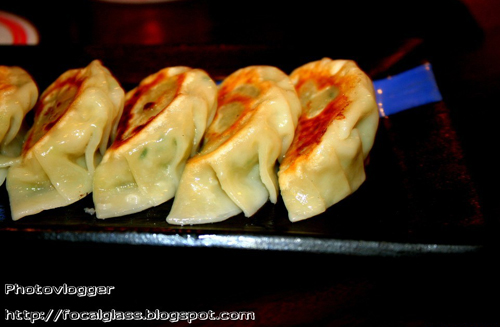 In the Japanese Food, Gyoza happens to be one of my favorites, and like any good food, must be appreciated in small amounts. (but my fat self just has to gobble everything in site!) The Gyoza is derived from the Jiao Zi or Shui Jiao which are dumplings from China. The taste mixed with Black Vinegar is amazing. Gyoza is made with three components which are important for the development of the aroma in the dumplings. These are the spring onions, garlic, and of course, Ginger. The combination of these three causes the Magical taste of the Food.
Salmon Sashimi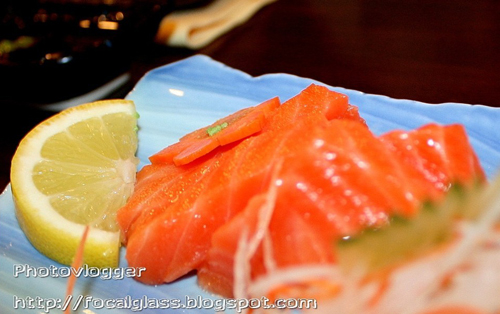 Salmon sashimi was just heavenly! I love how the taste is so different from the usual fishy taste. I mean, its so good you don't even have to cook it! That's what makes salmon very unique. It's like a ready made masterpiece.
California Maki- first time I saw this type of presentation (cream on top)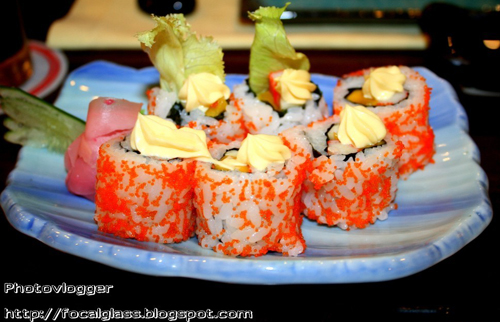 I also love the California Maki. The caviar they have around the Maki explodes in your mouth with a flavor which can only be appreciated in small amounts. The juicy flavor of caviar, the seafood essence of crab meat, the sweetness of mango, merged with the creamy mayo, and neutralized with the rice. It's a symphony of flavors dancing in my mouth! I can't get enough.
Agedashi Tofu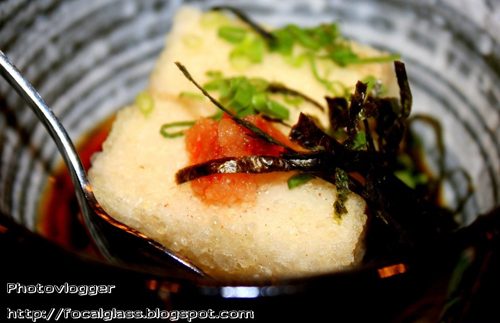 Agedashi Tofu is great! The taste is mixed with different flavors from the sauce so instead of just having a bland taste, its a balance of flavors. The Bland and the flavorful, the yin and the yang.
Cold Noodles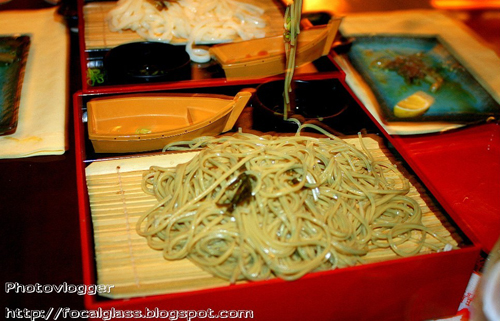 Usually you eat your noodles while in a warm soup. But his noodle, I can't fully explain but it's amazing really! I don't know how they do it but it's really good. A kind of taste I can't explain. The only taste I recalled was the wasabi like flavor.
Onagi (eel)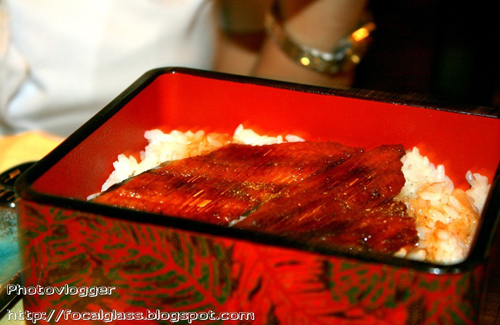 Funny how my mom used to like this until she was informed by my sister that this is from a serpent like fish. After that she NEVER took a bite ever again. Yep, this is from the eel, and for those fish lovers (as in those who love to eat fish) this is a delicious treat! Its salty and sweet mixture in the mouth doused with the fishy taste is just wonderful!
Ice Cream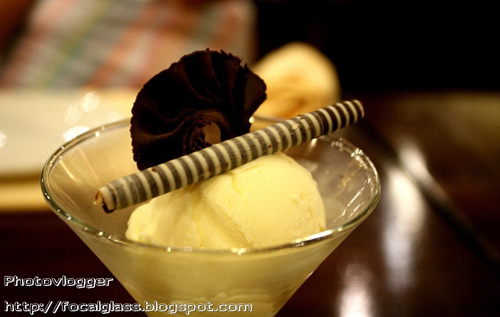 I've got nothing to say about this.. Personally, I think its just ordinary Ice Cream with a BIG price Tag on it. But oh well, Ice cream is Ice Cream. And who can deny its seductive powers
Some creamy thing, forgot the name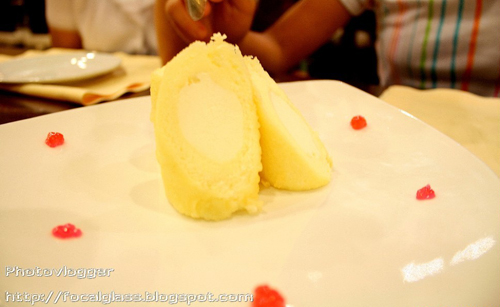 Although I don't really know what this is but It seemed a lot like fried milk bathed with white sugar. Ah yes, sugar heaven. Go go go diabetics!!
Japanese food is one of my favorites, and I might say is very healthy. That explains the reason why so many Japanese people live so long. That dinner was one to remember. And you know what's the best part? We closed our eyes when receiving the bill cuz the dinner was free!! As to why that's free… that's my dirty little secret!