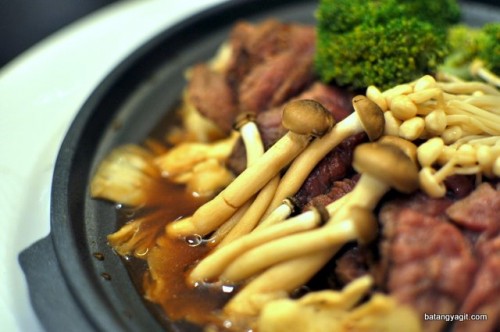 The Patay Gutom bloggers (Jehz, Winston, Fitz, Mica and Maki) went out to try the offerings of Nama Sakana Japanese Restaurant, a new food destination in Connecticut Street, Greenhills, San Juan City.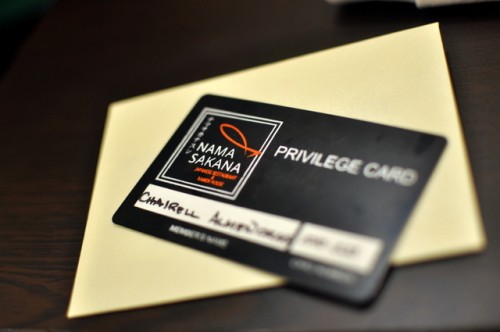 Nama Sakana ???????, when interpreted in Japanese, literally means raw fish, a name which perfectly suits them for they serve only the best sushi in the Metro. In Japan, a good chef is characterized by its skill in making Sushi. That's why Nama Sakana chose to have the best and skilled chef in making Japanese Ryouri, Chef Rolly Ongcoy, who is a renowned chef in United States, Europe and Australia.

For starters, we were served with this Sashimi Salad ? a mixture of seared tuna, salad greens and vinaigrette dressing.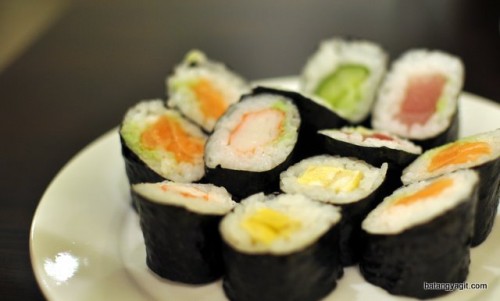 Six varieties of Sushi and Maki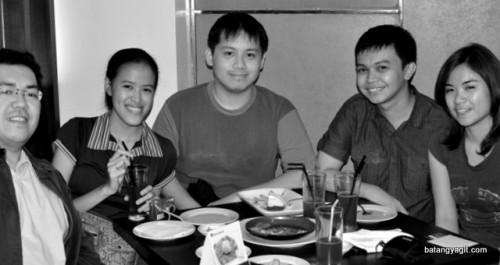 The Patay Gutom Bloggers, (LtoR) Fitz, Mica, Jehz, Winston and Maki.
For a more detailed account of the Patay Gutom experience, please check these posts:
0. Nama Sakana Japanese Cuisine by Patay Gutom Batang Yagit (me)
1. A sample of dishes from Nama Sakana Greenhills by Patay Gutom Maki Eduardo
2. Mojito and More at Nama Sakana Sushi Japanese Restaurant by Patay Gutom Fitz
3. More Nama Sakana Photos by Patay Gutom Jehzlau