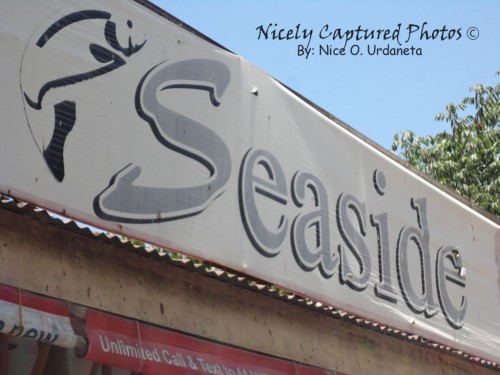 I've been always wanting to visit the beautiful city of Mati when I just can't find that perfect time. It is the only city and the capital city of Davao Oriental known for their powdery and white sand beaches.
Aside from the marvelous beaches, they always say that your Mati trip won't be complete if you're not going to dine at Seaside. It's one of the pioneering restaurants in the place owned by one of the pioneer families as well.
Lucky for me because the son of the owner is one of my closest friends and I'm assured that the best dishes would be served the time I'd visit.
During college days, my friend's mom has been always sending us their signature empanada (meat pie) and fried lumpia (spring rolls) for snacks. They are just among their pre-ordered delicacies. Unfortunately I wasn't able to take pictures of it because the moment it was given, we were like poor children who haven't eaten for weeks and consumed everything in an instant.
My friend accompanied us to our early beach tour and when it's almost lunch time, my friend called their resto to prepare our grand lunch.

The moment I stepped in the place, I already felt the relaxing and "homy" ambiance. We were greeted by his mom and I noticed that our food is ready.
All I can say is WOW! Our table is filled with seafood delicacies. I couldn't describe how delicious the food was as they're all perfect. Maybe I can just place the pictures below and trust me, if it looks delicious to you, then that's definitely the taste of it.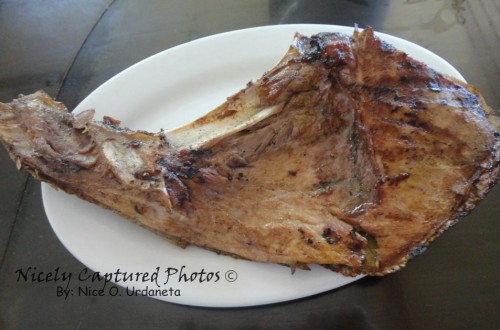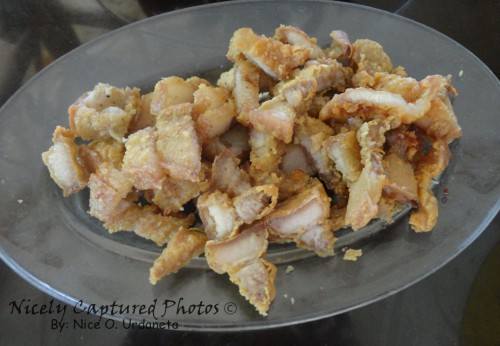 They indeed look delicious right? But that's not all, because after we had everything, my friend served his home made ice cream for dessert.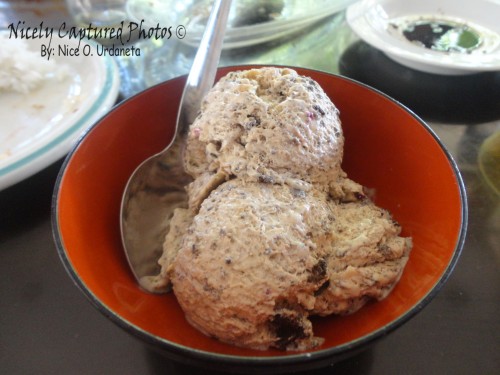 Isn't it a grand lunch? This is the very reason why I'm looking forward to visit Mati particularly Seaside once again.