Last October 10, 2008, three patay gutoms namely Madz, Mica and Jehzeel attended the Videoke Night of the BMG Marketing team at Centerstage at Jupiter St., Makati City. The two girls are really a part of the team, but due to the insistent demand of Dr. Hayden Kho Jr. of Ako po si Kim Sam Soon, Jehzeel became the special guest that night.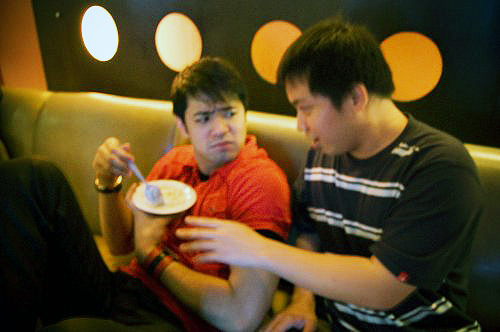 We were really hungry. We were surprised when we saw the room reserved by the boss. There's this big videoke TV, billiards pool, five sofas and yep yep yep! the buffet table!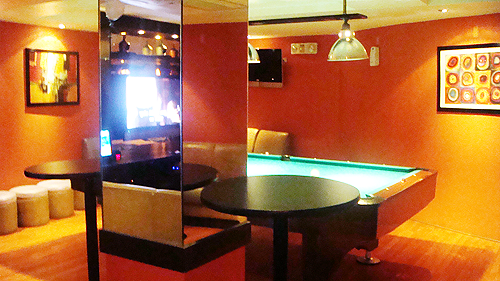 Madz, Jehzeel and I literally drank more than ten cans of coke and at least three glasses of iced tea. Whew!
The patay gutoms stayed there from 7:30PM to 3AM. Consumable pa yung food. Can you imagine how full we were? hehe.
We really had a great time – good food, good place, good company and more food hehe till next time! 😀
Love this post? Why not subscribe to us for free via e-mail. Receive the latest updates from Patay Gutom straight to your e-mail inbox. Don't forget to confirm your subscription by clicking the verification link that will be sent to your e-mail!
This entry was posted by
Micaela Rodriguez
, who has written 13 posts as
micamyx
, on Sunday, October 19th, 2008 at 6:22 pm and was filed under
Buffet
.