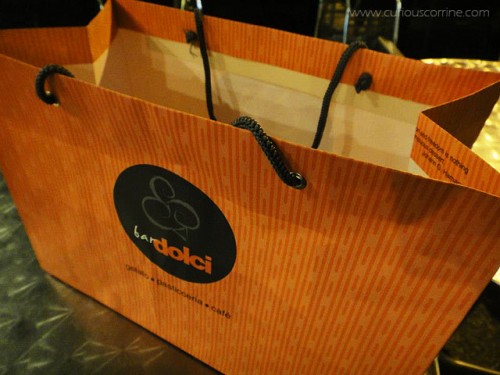 I know a feature on the fancy macarons  is a wee bit late since these French pastries have been taking over Manila for quite a while now. You see 'em everywhere and everybody tries to bake these days!
On a Friday night, indulging my sweet tooth is the last on my list of to-do's. But we were in Burgos Circle, a spot we don't usually go to for gimmicks or drinking sessions, so we ended up popping into all the cute pastry shops we haven't tried before just for kicks. One of the restaurants we spotted was Bar Dolci, a cozy cafe and gelateria.
The cafe has a pretty spacious al fresco area but inside, it's pretty cramped. Although they have tiny tables for two inside the cafe, they barely have enough space to accommodate a 10-person line. We weren't complaining though since we had all these to stare at:
The flavors they have are a lot more exciting and interesting than the usual ones I see from other shops. They have dark chocolate, peanut butter & jelly, blueberry cheesecake , ferrero and even Thai green tea! I'm not sure how they come up with these flavors but they sure know how to gastronomically and visually tickle their customers. Just look at how vibrant the macarons are. It'll make anyone buckle under its prettiness. 😀
One macaron costs 50 pesos and since I already purchased a box of macarons at another shop a few minutes before we went here, I didn't buy a single flavor. A friend bought 10 pieces, packaged in this box. There was an assortment of flavors here, including the ones I mentioned before. The best one though–in my opinion–is the salted caramel. It's a flavor that's easy to love and is seriously–and genuinely–delicious.

Love this post? Why not subscribe to us for free via e-mail. Receive the latest updates from Patay Gutom straight to your e-mail inbox. Don't forget to confirm your subscription by clicking the verification link that will be sent to your e-mail!
This entry was posted by
Hanna Corrine Salta
, who has written 63 posts as
corrine
, on Saturday, October 20th, 2012 at 2:02 pm and was filed under
Desserts
,
Pastries
.