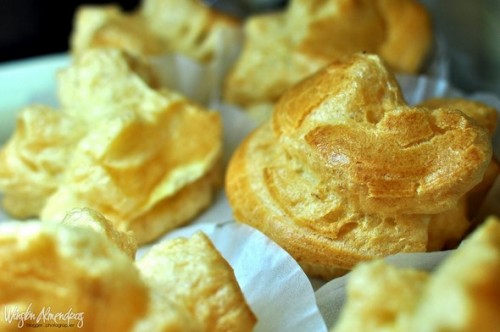 I first learned about Happy Cream Puffs when my Japanese teacher gave us these custard-filled buns during her birthday last month. At that very instant, I fell in love with this heaven-filled bun. "Krispy Kreme is definitely out of my list", I thought to my self.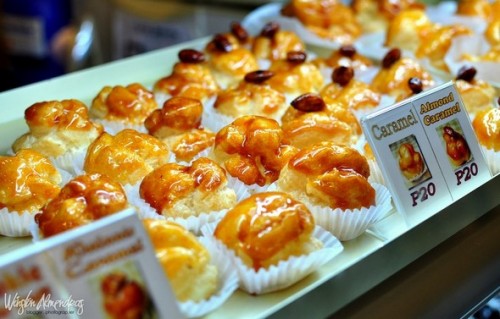 This afternoon, I got the chance to visit the Happy Cream Puffs Cafe at corner Rada and dela Rosa Streets in Legaspi Village, Makati City. I was on my way to Greenbelt 5 when I decided to stop by their cafe since it's only a few minute walk from my destination.  I bought myself a box of the original Happy Cream Puffs.
I also discovered this afternoon that they have different variants of their famous cream puffs. More information can be found here.
Love this post? Why not subscribe to us for free via e-mail. Receive the latest updates from Patay Gutom straight to your e-mail inbox. Don't forget to confirm your subscription by clicking the verification link that will be sent to your e-mail!
Tags: Cream Puffs, Happy Cream Puffs
This entry was posted by
Winston Almendras
, who has written 6 posts as
nitrosaint
, on Saturday, November 21st, 2009 at 1:54 pm and was filed under
Desserts
.