Did you know that one of the Patay Gutom respondents consider one of the biggest branch of Krispy Kreme as her second home? Did you know that the founder of this oh-so-mouth-watering blog can finish a box of Krispy Kreme donut in just one sitting? Did you know that our one and only donut monster lined up during the opening of the Mall of Asia and Gateway branch? Did you know that some of the members of the group actually spent their April Fools Day at Krispy Kreme?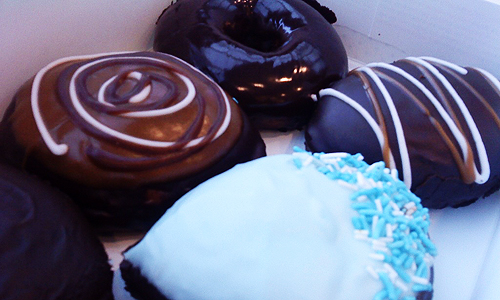 Ok, fine. We are certfied Krispy Kreme addicts that's why we were really happy when our favorite branch changed its outdoor glass one day with a chocolate-y like look.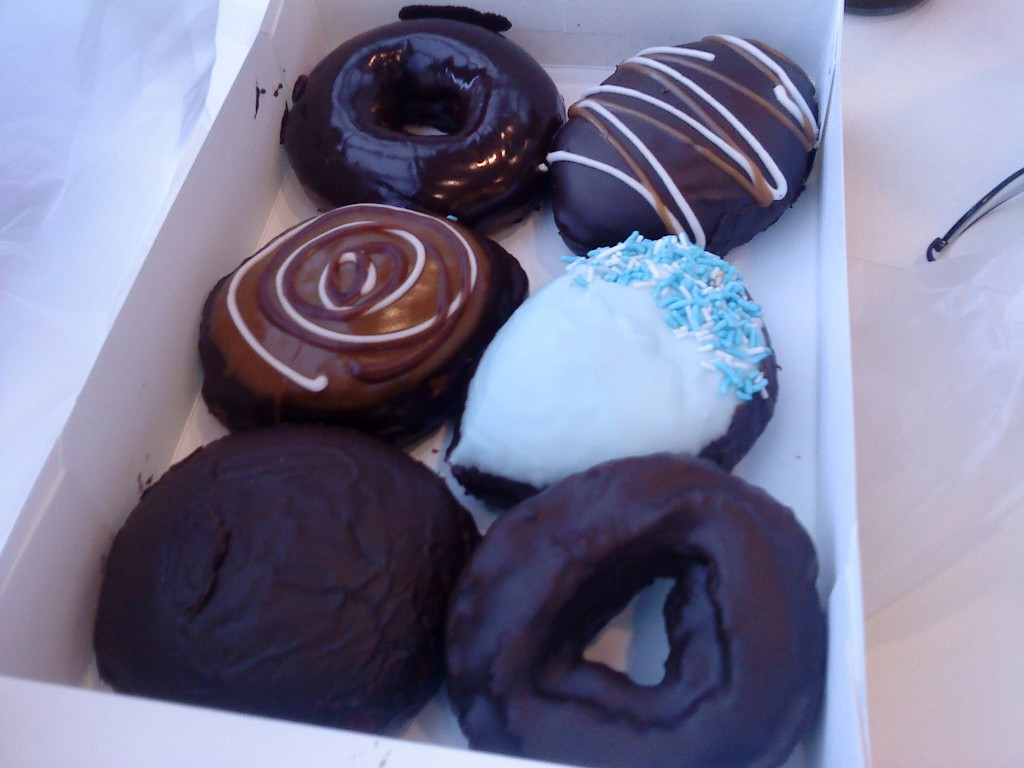 A few weeks ago, the Chocolate Karnival donuts was introduced to the public and as expected, the PG respondents went to their favorite Krispy Kreme branch to have a taste.
KRISPY KREME CHOCOLATE KARNIVAL ROCKS! For the first time, Jehz failed able to finish the whole box LOL.
Oh wait. I have good news for you! As a gift to the loyal Krispy Kreme customers (like us), You can get your Krispy Kreme Chocolate-Glazed Donut and Smooth Coffee for Free! All you have to do is log on to Chocolate Karnival's website, fill-out the form and print the necessary information. Go to the nearest KK branch and enjoy your donut and coffee! Krispy Kreme FTW!
Love this post? Why not subscribe to us for free via e-mail. Receive the latest updates from Patay Gutom straight to your e-mail inbox. Don't forget to confirm your subscription by clicking the verification link that will be sent to your e-mail!
Tags: chocolate karnival, donuts, Doughnuts, Krispy Kreme
This entry was posted by
Micaela Rodriguez
, who has written 13 posts as
micamyx
, on Monday, April 20th, 2009 at 2:37 am and was filed under
Doughnuts
.