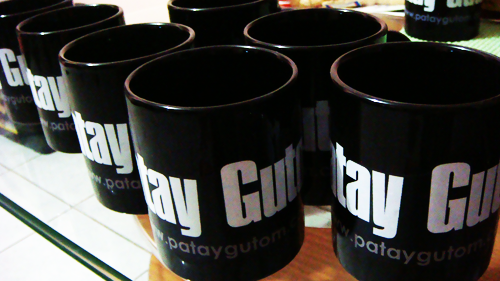 The picture above is not a Photoshop version of Patay Gutom mugs anymore. It's super real! As in very very real! The long wait is over! The most awaited Patay Gutom mugs are finally here! Please join me as we unbox the magical Patay Gutom mugs!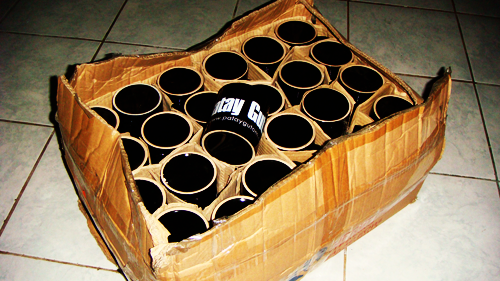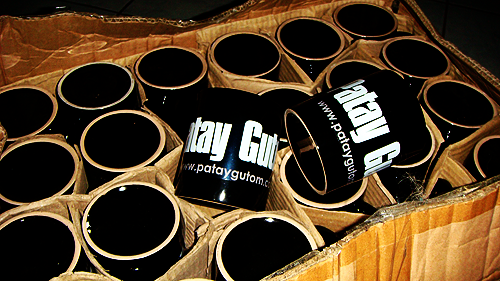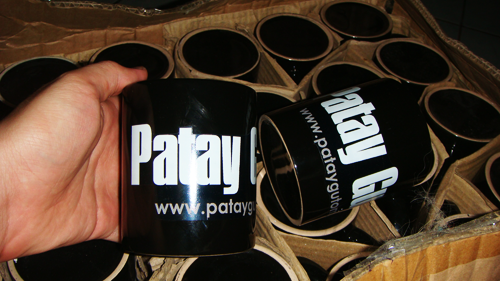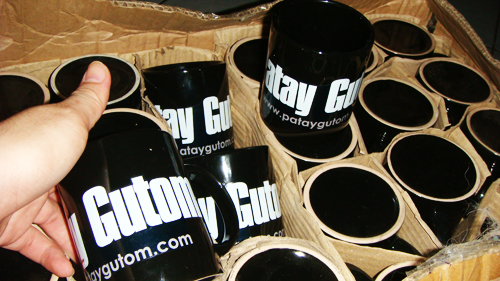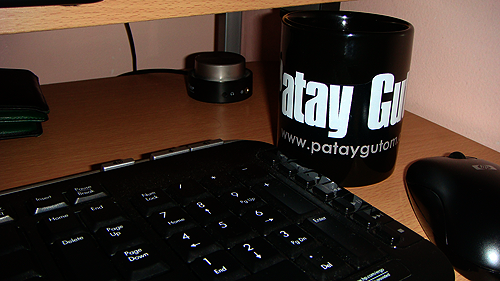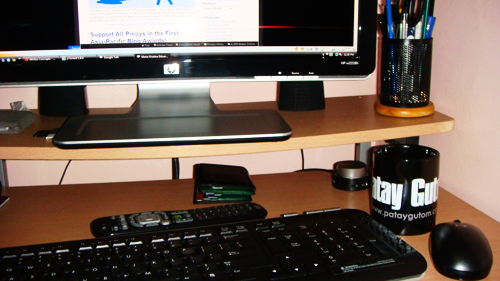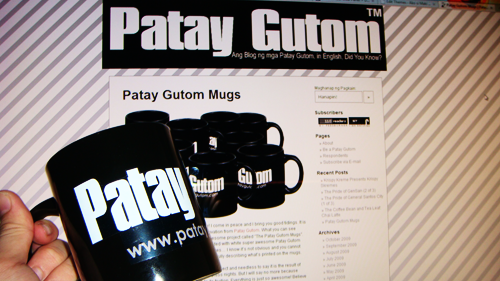 Thanks for helping me unbox the mugs! We'll be announcing soon on how to avail and own one of these awesome Patay Gutom mugs. Soon as in very very very soon! We promise!
Love this post? Why not subscribe to us for free via e-mail. Receive the latest updates from Patay Gutom straight to your e-mail inbox. Don't forget to confirm your subscription by clicking the verification link that will be sent to your e-mail!
Tags: Black Mugs, Coffee Mugs, Mugs
This entry was posted by
Jehzeel Laurente
, who has written 23 posts as
jehzlau
, on Saturday, October 17th, 2009 at 5:01 pm and was filed under
Projects
.