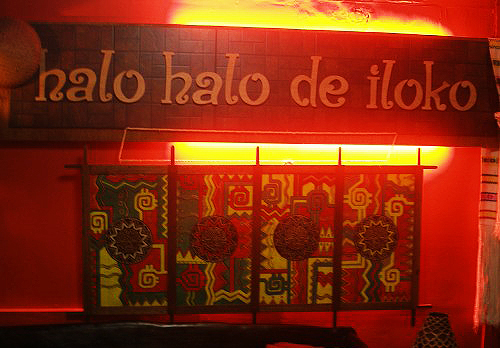 During the surfing clinic for Bloggers of Sago. We decided to visit Halo Halo De Iloko. It was highly recommended by our hosts and we wanted to find out for ourselves if it was really as good as they say it is. I also believe that the best way to immerse yourself in culture is to taste what is unique about the area.

The best way to describe their interior is homey. It encourages you to loosen up and really makes you feel that this is a great place to be in.
Here is what we ordered: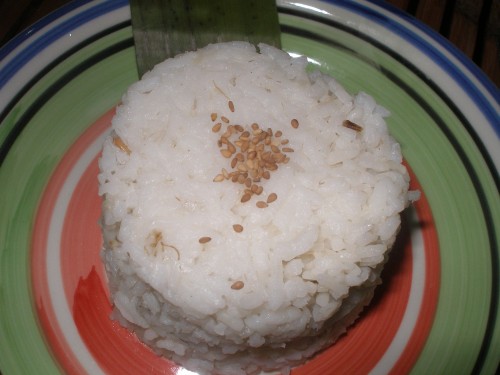 The presentation of the rice is so cute.. They added sesame seeds on top which to my surprise did not overpower the rice with its flavor.

The waitress suggested that we try their house specialty which was Sinampalukang Kambing. I could tell that they really used real sampalok.Instead of using soup based mixes.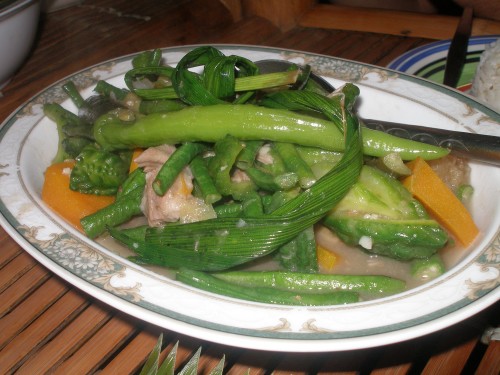 This Pinakbet was cooked perfectly the bagoong and the ampalaya did not over power the whole dish. I was never a fan of Pinakbet because I don't like eating vegetables.But with this Pinakbet I would gladly make an exception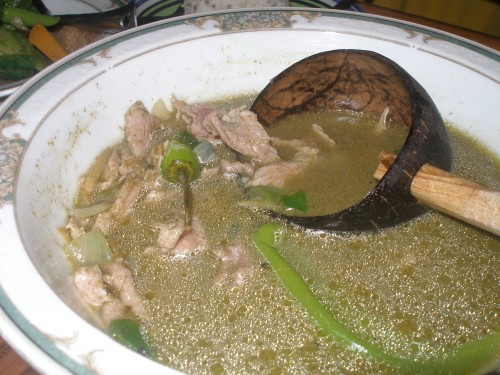 I thought the Papaitan would be bitter and so spicy but this one is not. I have also never seen papaitan in this kind of consistency but this was really good.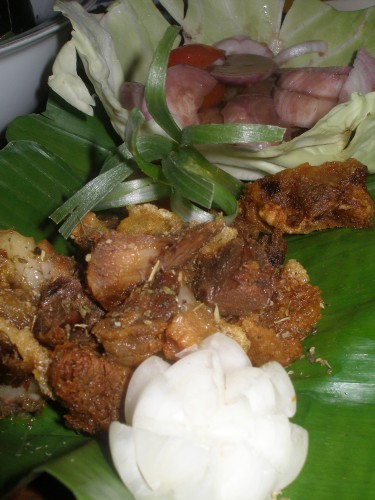 This was my favorite dish the Bagnet with KBL. It was so good the Bagnet was soft and yet crunchy. Cholesterol Heaven!!!!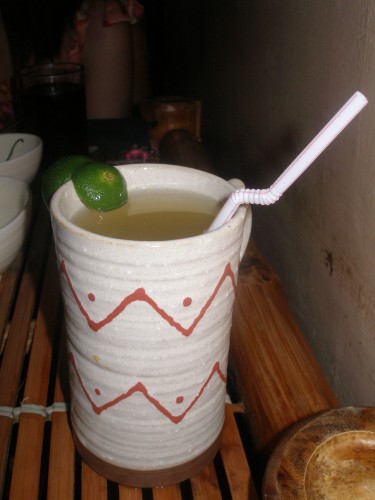 I ordered the Calamansi Juice to cleanse my palate. It did help remove the taste of the food on my mouth so that I can appreciate and enjoy the dessert.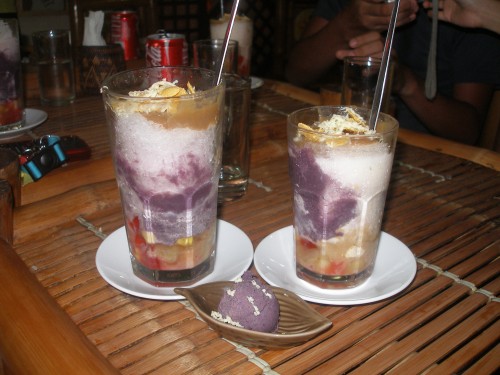 This is the finale and we saved the best for last. The specialty of the house the Halo Halo… This is the best HaloHalo I've ever tasted. This would really give Razon's a run for their money.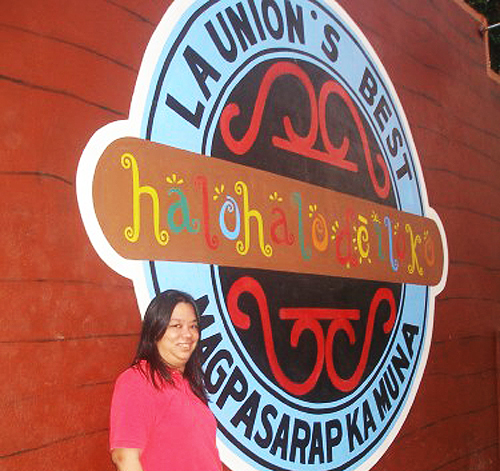 Their Address:
If you are already San Fernando La Union, take a tricycle and tell them to take you to HaloHalo De Iloko. If you're going by car once you reached San Fernando just ask around the locals would know where it is.This is a very popular place..
Love this post? Why not subscribe to us for free via e-mail. Receive the latest updates from Patay Gutom straight to your e-mail inbox. Don't forget to confirm your subscription by clicking the verification link that will be sent to your e-mail!
Tags: Halo Halo De Iloko
This entry was posted by
Leira Pagaspas
, who has written 3 posts as
mushings
, on Friday, August 21st, 2009 at 11:59 pm and was filed under
Restaurant
.