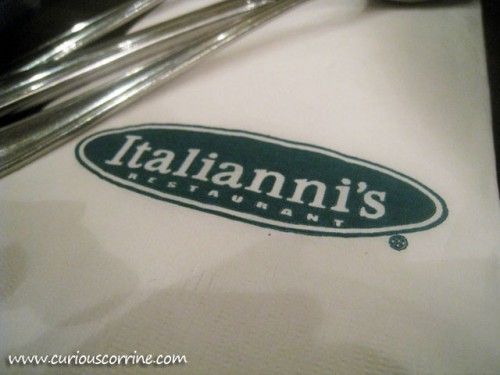 I've always loved Italianni's growing up–mostly because I could simply enjoy the food and not worry about having to pay the bill. Haha. It's been a while since I last ate here so me and my friends decided to go there on a whim one Monday night. Well, also because I wanted to maximize my Bistro Card. 😀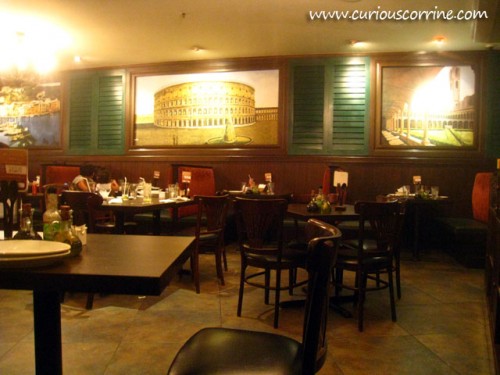 There weren't too many diners when we went in, something we were thankful for because our food arrived quickly. 😀



I've always been fond of Italianni's bread because they're soft and chewy. I have this bad habit of picking chunks of bread and rolling them into a little dough before I eat them. It's kinda disgusting when you think about it, but I like that it felt like munching on actual dough. 😀
Anyway, we went through the complimentary bread quickly because we were so hungry restaurant-scouting that night. But typical of us Pinoys, we left one bread. Nobody had the courage to grab the last piece out of–hmm–courtesy perhaps. The server just took it away.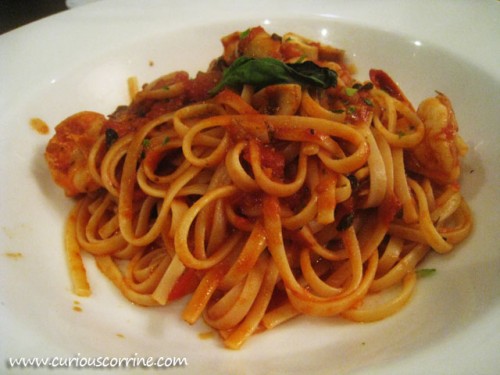 While I was seriously considering Chicken Parmigiani, I went with Shrimp and Mushroom Linguine.  That plate may look too little a serving, but I wasn't able to finish it (again). The boyfriend was helping me finish it too but he was too full to finish off everything. It was a happy plate, I must admit. Although I wish it had more shrimp and less mushrooms, I left Italianni's a satisfied diner. 🙂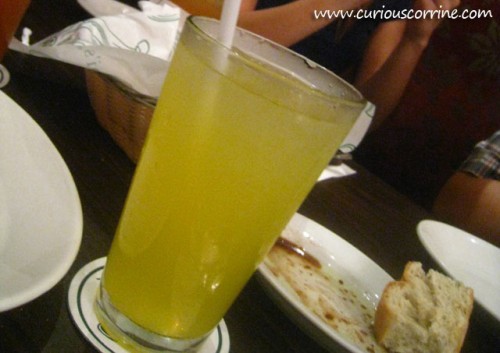 Yup, that's all the food I consumed that night because I'm "on a diet." Also, I love their Dalandan Juice. It has that real dalandan kick! I got mine on a bottomless glass for Php110. Sweet. 🙂
Love this post? Why not subscribe to us for free via e-mail. Receive the latest updates from Patay Gutom straight to your e-mail inbox. Don't forget to confirm your subscription by clicking the verification link that will be sent to your e-mail!
This entry was posted by
Hanna Corrine Salta
, who has written 63 posts as
corrine
, on Tuesday, June 19th, 2012 at 12:07 am and was filed under
Restaurant
.