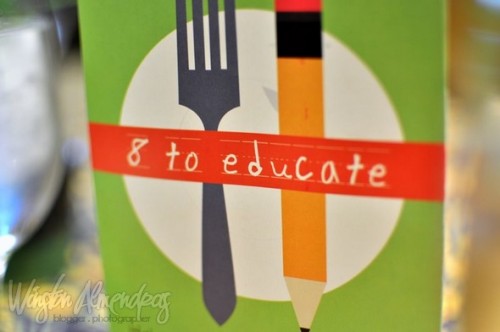 Finally I'm back. I've been away from Patay Gutom for the past couple of weeks, to avoid conflict of interests, after PG got nominated for Bloggers' Choice Award in the recently concluded Philippine Blog Awards 2009. For my coming back post, I won't be doing a feat about fancy restaurants but instead, I'll be telling you about the good news of what eating can do to help send poor children to school.
I was at Serendra last night to witness the launch of "8 to Educate", which is a project of the Virlanie Foundation in partnership with eight restaurants in Serendra, which aims to raise funds for the education of street children. Each time you dineorder the special dish from any of the eight participating restaurants, a portion of what you paid for the food you ate will go to the poor children at the Virlanie Foundation.

The participating restaurants are: . Arama, Cav, Chelsea, Cupcakes by Sonja, Fu, Healthy Kitchen, Sentro 1771 and Xocolat.
For additional information on how you can help the Virlanie Foundation, you may inquire at www.virlanie.org.