During my Ilocos Vacation Tour, one of the places that I was able to visit was the Paoay Church. It's a baroque church that was built in 1704 and was completed in 1894 by the Augustinian friars. Wow, that's around 190 years of construction!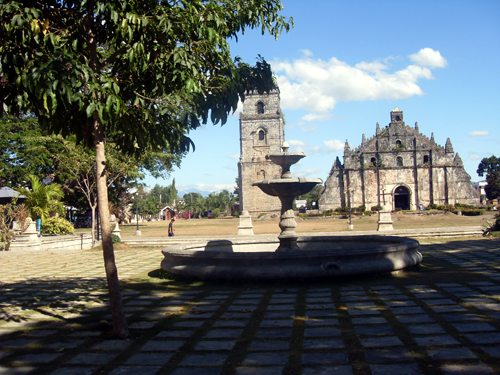 Anyway, after touring this UNESCO World Heritage site, me and my friends became hungry and we decided to eat and try the fusion cuisine of the restaurant just in front of the church named, Herencia Cafe.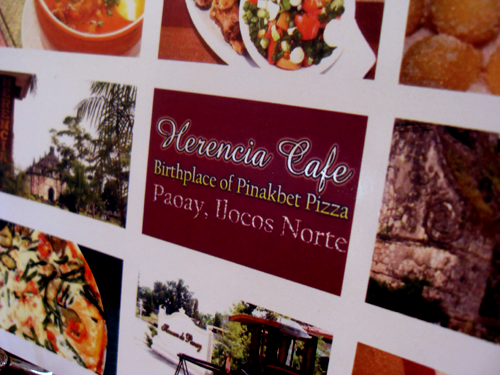 And what else are we going to eat but their famous Pinakbet Pizza! Woot! At first we were having second thoughts about ordering this but in the end, we decided that it will be a unique eating experience.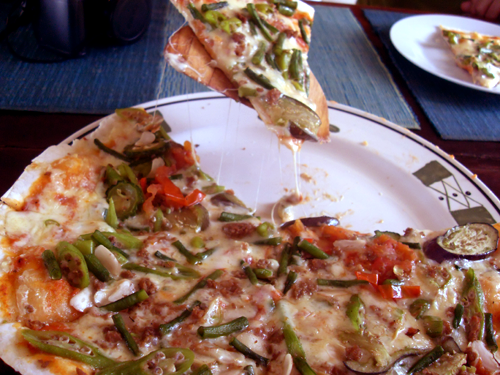 When the Pinakbet Pizza was served on the table, I immediately wondered if it would taste like the real pinakbet, which is one of my favorite Pinoy dishes. So I took a slice and gave it a bite.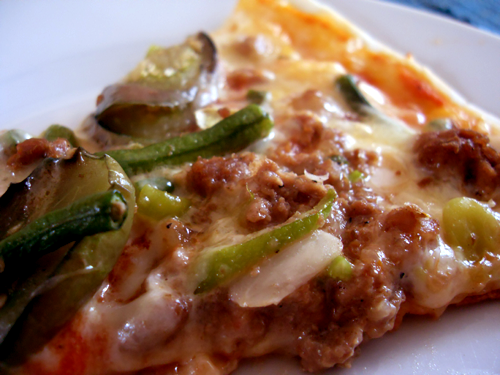 The Pinakbet Pizza actually tasted like well, pizza and not really pinakbet (the ulam). It had ground pork, cheese and lots of vegetables that's usually used in Pinakbet (obviously).
In my opinion, if you close your eyes and you don't know what you're eating, you wouldn't know that it's Pinakbet Pizza you're eating. You might think that you're just eating a yummy thin crust pizza in Pizza Hut or Shakeys.
The taste of the vegetables is subtle and it complements the overall concept of the pizza. So this is fusion cuisine. Eating pizza with Solanum melongena (talong), Momordica charantia (ampalaya), Vigna unguiculata sesquipedalis (sitaw) and Abelmoschus esculentus (okra) was a unique and fun experience.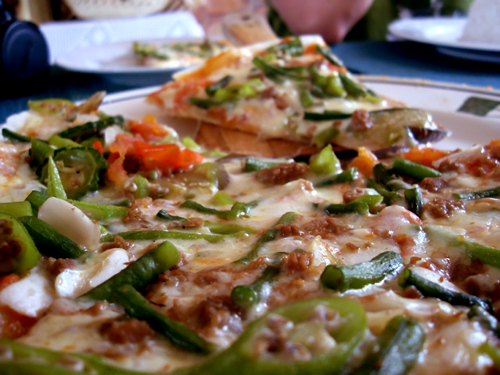 So that's your history and botany lesson for the day. PG Respondent Fitz promises to give you more of his food adventures in Ilocos in the coming weeks, so stay tuned!