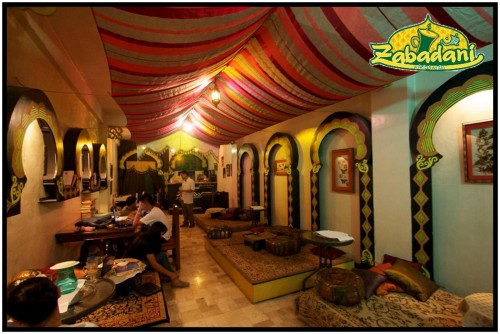 It was one of those lazy days when I suddenly want to do something weird but just can't figure out what it might be. I ended up texting my friends to dine out in a wi-fi resto wherein we can stay long just discussing anything we want.
I have three girl friends and all them suggested that we should stay in Zabadani Cafe. It's the first middle-eastern food establishment in Davao City that serves "Halalicious" cuisine.

Unlike other traditional restaurants, Zabadani Cafe offers chairless dining. Yes you're reading it right, it's "chairless". Before you scream your negative reactions, I want to make it clear that you won't be standing while eating, instead you will be sitting in a carpeted platform with throw pillows. 'Alladin-like feel' as what others are describing it (minus the flying part). There were tables and chairs in the place though, but you would surely be choosing the platforms to fully feel the great ambiance.
You can also bring along your gadgets like laptops, tablets and the like because the entire place is wi-fi and there are areas wherein you can plug in your chargers when you run out of batteries.
Since I initiated the get together, I arrived first in the place and ordered my ever favorite beef kabsa (Lahm Baqr). It is a rice dish that is slightly bitter, sweet, pungent, earthy, nutty, aromatic and cheesy with beef and secret Zabadani spices, this is based on the owners's description when I asked him.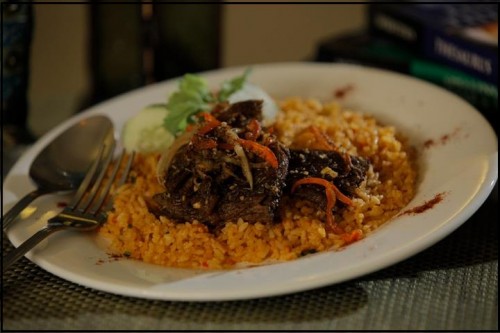 To make the meal complete, I partnered it with Bubble Milk Tea and had it presented in layers. Right now, the resto is already serving it mixed. No matter how they serve it, the taste is still the same. It's still yummy.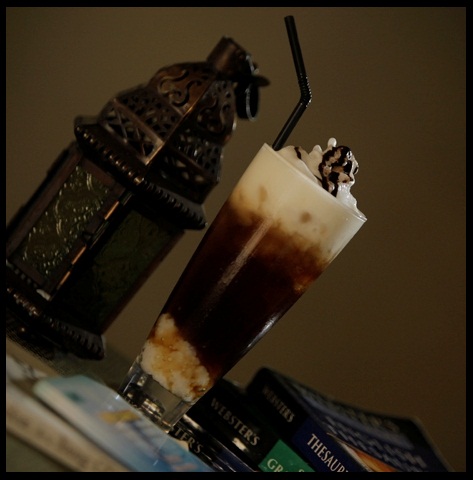 My other friend ordered this mouth-watering lemony chicken and requested them to have it very piquant.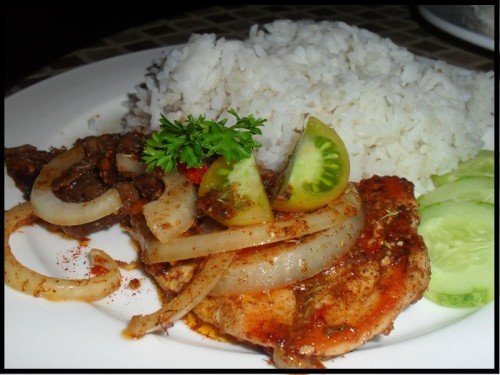 Another unique thing in the place is their coffee. It comes in layers and they are placing it in an Irish Cup. One of my friends ordered this Layered Mochachino and it took her some time to start drinking because she doesn't want to distort the presentation.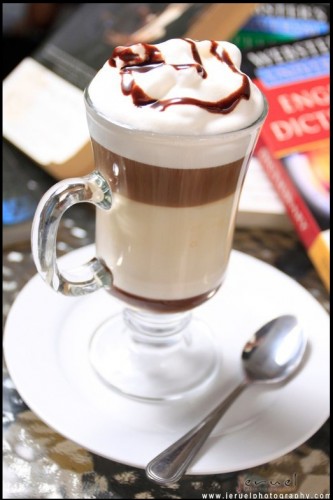 My lazy day turned out to be doing not something weird but something unique. I was able to eat in a unique restaurant and enjoyed the company of my dearest friends.
Photo Credits: Zabadani Cafe's Official Facebook Page (1st, 2nd, 3rd and 5th)