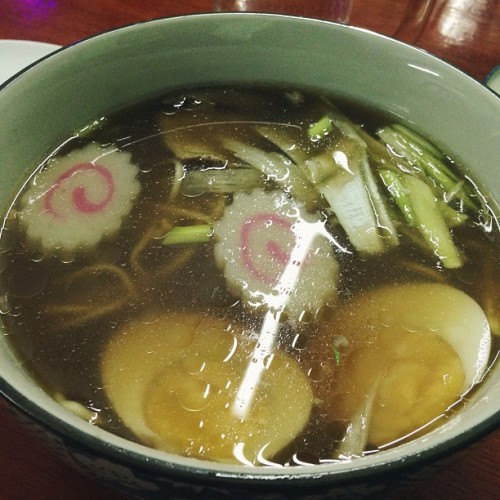 You wouldn't look twice or even notice Ganko, a Japanese eatery along J. Aguilar Ave., when you drive by. I didn't. Only the boyfriend had been here before and told me that it was a "pretty decent" hole in the wall restaurant. And so we stopped by. 😀

I'll go into the details of what the place looked like and go straight to the food! Pictured above is the Tonkotu Ramen I had, which had a light and flavorful soup base. The soup was my favorite part of this bowl of noodles because it was seriously yummy. The smooth beefy taste kinda reminded me of home, for every spoonful had a comforting effect on my tummy. :p
The noodles were a tad disappointing because some strands were stuck together. Nevertheless, the broth more than made up for this minor mishap. Although it looks like meh in the photo, I can promise that it tastes better than it looks. There's some meat in there too!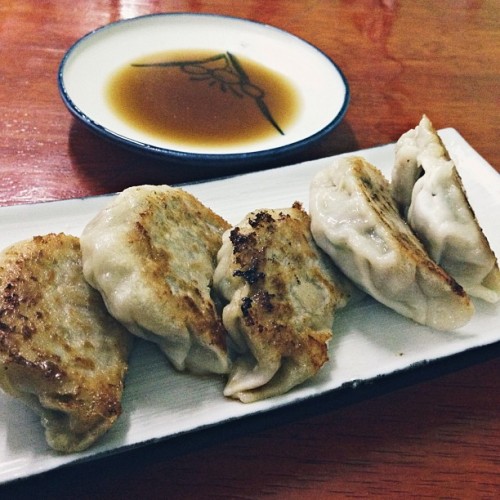 Of course, we couldn't go to a Japanese place without sampling gyoza. Their version was fresh from the stove as it was piping hot–something I realized only when half a gyoza seared my tongue. You can have them fried or steamed and we went with the latter. Their gyoza was pretty good despite the fact that it crumbled whenever we dipped it in the sauce. 😛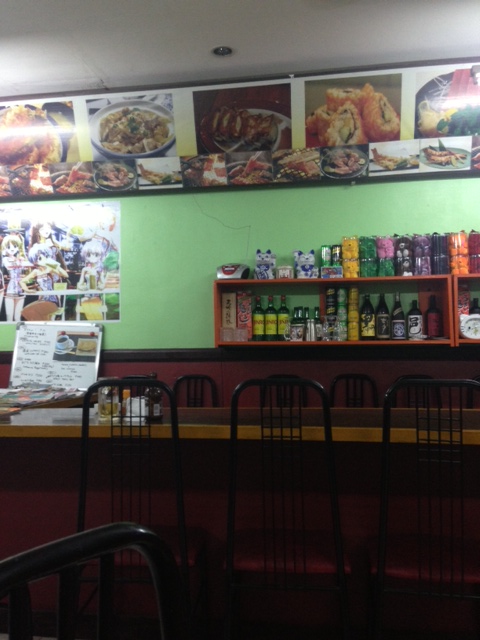 The photo above is my "view" from my seat. This is their so-called bar and the walls were decorated with everything. I mean everything. The obligatory bottles of alcohol were present but so were stuffed toys and a Hello Kitty clock. LOL. Yes, I'm not kidding!
It's also worth noting that a Japanese man attended to us. I'm not sure if he's the owner but he was really accommodating and extra nice. First thing he did when we took our seats was give us water. Then when we left, he screamed a "thank you!" 🙂
Planning your wedding in the Philippines is as easy as ABC. Because it's soooo easy, planning my wedding won't give me a drop of stress. I'll be married soon, and I will definitely contact Genko Japanese resto to cater for our wedding. Haha!