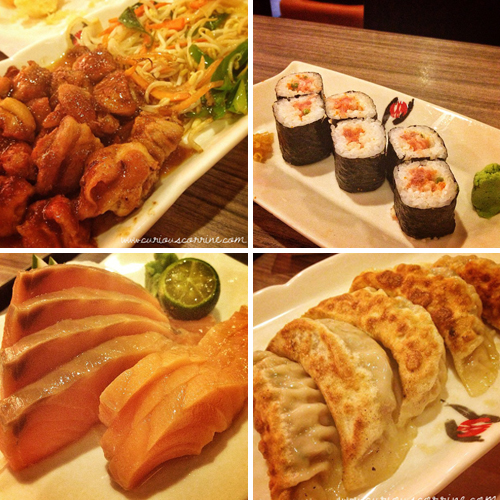 I've always pitted Kimono Ken and Tempura against each other and I've always picked Tempura. This time around, I gave Kimono Ken a chance to get on my good side. :p
As feature in the collage above, the boyfriend and I were (apparently) desperately hungry to have ordered so many things. Upper left is their Chicken Teppan, which had a healthy serving of veggies. The chicken was sweet and smokey, giving great contrast to the mostly seafood-only fare we were having that night.
On the right is the Spicy Maguro Roll that we both loved. It's a bit small but we appreciated the cleanliness of the presentation and the spiciness. I hate being served sushi rolls with loose and lousily wrapped nori so the fact that each piece didn't crumble upon contact with my chopsticks was a big check in our book! 🙂
The Salmon Sashimi was awesome as well! It was fresh and thickly cut. It was the first plate we finished. 😛 Then there was the Gyoza. As mentioned a number of times now, we love gyoza! Theirs were served really hot and fresh. It was good too! 🙂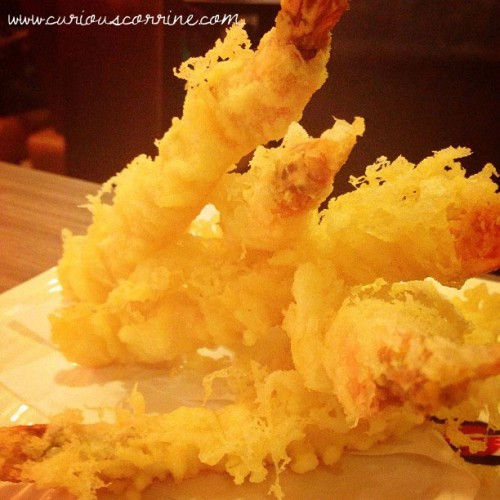 The four photos in the collage above aren't just what we ordered; we also got a plate of Ebi Tempura! I thought this was waaaay better than Tempura's. For one, it wasn't all batter. There was actually enough shrimp meat hidden in there. After such a good dinner at Kimono Ken, I wondered why the hell we ignore/d this restaurant all this time. 😀
Buy now slicing carving knife for your kitchen.