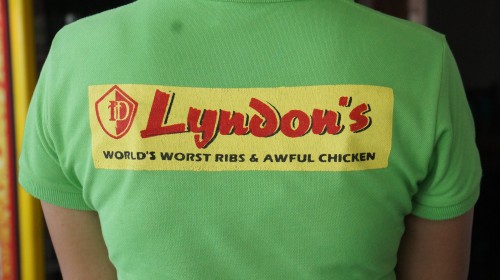 Don't get carried away with the title folks because it's one of the most daring marketing strategies that a restaurant could have. For them to be that confident to place such horrible name, there's a must for you to try their food and allow them to prove it wrong.

Haven't heard about this place until such time that one of my friends invited me over. He's having his month long vacation in the city and he's been curious about it. For a person like him who used to eat American grilled and mouth-watering ribs, he let me have the store's best selling ribs while he had some grilled tuna belly.
During our visit, there weren't that much customers because we arrived a bit early for lunch. While waiting for our food to arrive, I kept myself busy reading the rest of their menu. They have awful chicken, rubbish kaldereta, horrible spicy mechado, tasteless pancit canton and a lot more. I just shook my head on the idea of having all these negative names.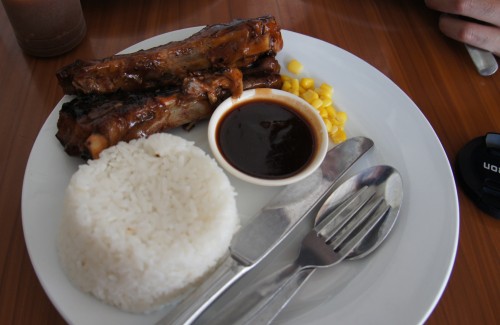 After 20 minutes, our food arrived and by its looks, I don't think it's worst. Much more on the taste! I haven't eaten pork ribs with tender meat falling off the bones making the knife useless.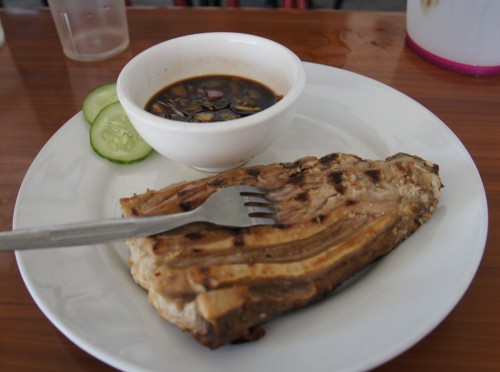 While my friend is digging on his grilled tuna belly, he can't resist seeing me enjoying my ribs and asked some of it. He liked it as well and said that it's totally opposite of what it's called.
We ate at their Roxas branch and you wouldn't expect to find such great food being served right at the side of the street. The place is not intimidating that you could even eat with your hands if you want.
I would definitely go back to Lyndon's and try their other dishes.
Visit them along Bajada Street near Wheel's & More Drive in Davao City or might pass by their Roxas branch which is view blocks away from Ateneo De Davao University.