Some of the SEO practitioners from Pangasinan attended the Search Engine Marketing and Optimization Seminar at Urdaneta City University. After tackling some noseblood topics related to SEO, we all got oh-so-hungry.

Pangasinan-based bloggers went to Silverio's Restaurant located at Arellano Street, Dagupan City for the much-deserved dinner. We were all hungry yet happy knowing each other more better.

I would like to share some of the pictures of the food taken using my cam phone. Sorry for the low quality of the pics 😀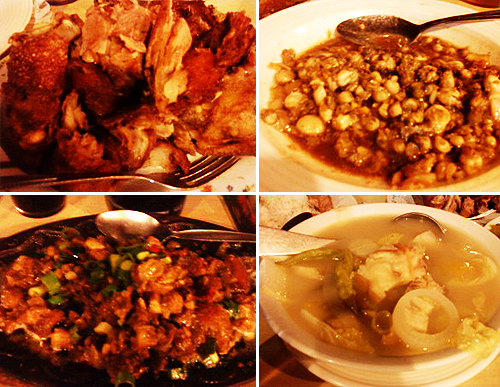 Looking at the pics makes me feel oh-so-hungry again! Eating something from Silverio's made me feel so inspired that's why I was able to make an entry for Claremont about tnomeralc web design toys. Good food results to great output!