Choosing a restaurant for that special meal has always been a difficult choice. Today, the standard of cuisine on offer, and the relative affordability of eating out, make the decision tougher than ever. The role of massively popular TV cookery shows has helped raise the bar even further, and now more people than ever before know to demand quality food and service. But what makes a restaurant stand out from the crowd? There are a number of factors that play a role, from the quality of the service to the way ingredients are sourced and prepared.
The first thing that matters, arguably most significantly, is the staff. A restaurant is only as good as its staff, and that extends from the management through to kitchen staff and waiting staff. If you want to deliver exceptional service as a restaurateur, you firstly need to find the right personnel to pull this off. The professionals invariably choose a restaurant recruiter, who will be able to assist in putting together the right team. When you are striving for culinary excellence, it only takes one or two bad reviews and your restaurant could be out of business. As a result, owners need to take pride in the staff they employ and their level of training, before they can move on to tightening up the other elements of the offering.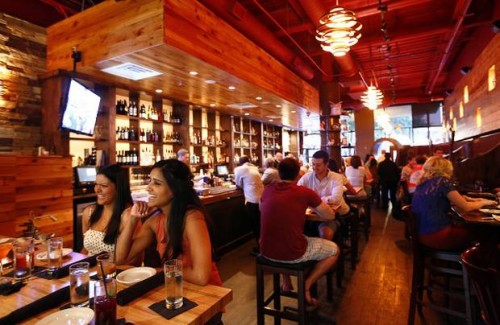 The menu also has a major part to play in making a restaurant stand out. Many restaurants strive for a signature dish – something that will attract foodies from far and wide. Others prefer to opt for a specialization of their menu, which can help introduce an element of theater into the eating experience. However they choose to do it, good restaurants need to take significant time designing and curating their menus. The menu determines how a restaurant is perceived, and is instrumental to the overall dining experience. If you want to be considered a good restaurant, having a good menu really is one of the most fundamental of requirements.
You also need to find a restaurant with a good atmosphere. Atmosphere in a restaurant is hard to define, but it is the combination of music, presentation, location and the interior – not to mention the clientele. These all shape how we perceive a restaurant, and whether we feel comfortable spending our time and money there. People return to restaurants time and time again because they feel comfortable there, and this is as key an ingredient as any in being considered a good place to eat.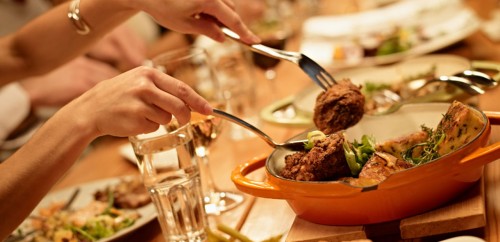 A great restaurant is about so much more than just finding somewhere to go for a bite to eat. So often the start of a great evening, you need to find the right restaurant for the mood of your occasion. By looking for the right combination of polite, friendly staff, good service, a great menu and the right feel, you can make sure your night is one to be remembered.