Three months ago, I saw some teasers of Dingdong Dantes and Marian Rivera at GMA-7 where they are in the beach chasing each other and showing their love as if its their last day together on earth. The viewers originally thought that the two will reunite in a movie or in a certain tv show. It turned out that the two are the newest endorsers of San Marino Corned Tuna products.
Dingdong Dantes and Marian Rivera in a new telenovela… NOT!
I am not a lover of Tuna products, but everything changed when I was invited at the bloggers launch of San Marino Corned Tuna last month. Not only am I impressed with their marketing strategy, but hey, the product is worth trying!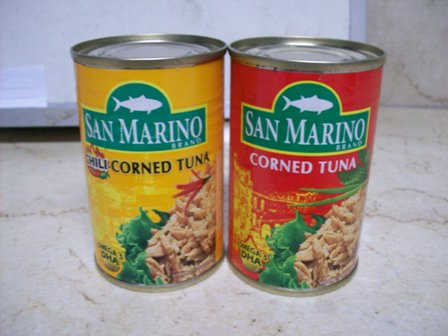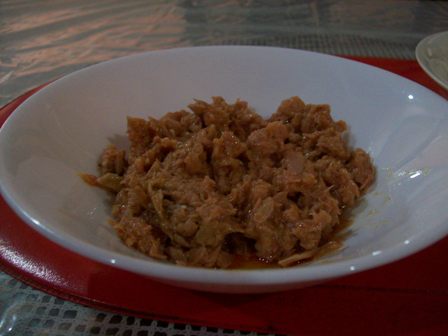 My verdict? San Marino Corned Tuna tastes as good as Corned Beef. What I also like about it is that it's not really as oily as the other canned tunas available in the market. San Marino Chili Corned Tuna is also Marian Rivera's personal favorite according to the representative we spoke with.
The people behind San Marino Corned Tuna is dead serious on beating the competitor that's why they're really investing on promoting their product through print ads, tvc's and even online. If you're a fan of Marian Rivera, there's a possibility that you saw the following episodes of Darna and Show Me The Manny, where the actress is promoting the product:
Narda and Ding preparing Tuna Sandwiches for the orphans in GMA-7's Darna
Marian Rivera promoting San Marino Corned Tuna in Show Me The Manny
San Marino Corned Tuna is receiving good reviews as of writing and I can't help but agree with them! I have my own stock of San Marino Chili Corned Tuna here at home just in case I need to eat in an instant. The product is available in your favorite supermarkets and sari-sari stores. It is available in 100g, 150g and 180g.
A Clip from Darna where Ding is craving for San Marino Corned Tuna
You want more prizes from San Marino Corned Tuna? Check their website at http://www.sanmarino.com.ph to download wallpapers, ringtones and get a chance to win free movie tickets!
Have you ever tried San Marino Corned Tuna or San Marino Chili Corned Tuna? What can you say about it? If you haven't tried it, try it! *marian rivera mode*
Love this post? Why not subscribe to us for free via e-mail. Receive the latest updates from Patay Gutom straight to your e-mail inbox. Don't forget to confirm your subscription by clicking the verification link that will be sent to your e-mail!
Tags: darna, dingdong dantes, marian rivera, paolo contis, san marino chilli corned tuna, san marino corned tuna, show me the manny
This entry was posted by
Micaela Rodriguez
, who has written 13 posts as
micamyx
, on Saturday, November 7th, 2009 at 6:06 pm and was filed under
Instant Meals
,
News
.