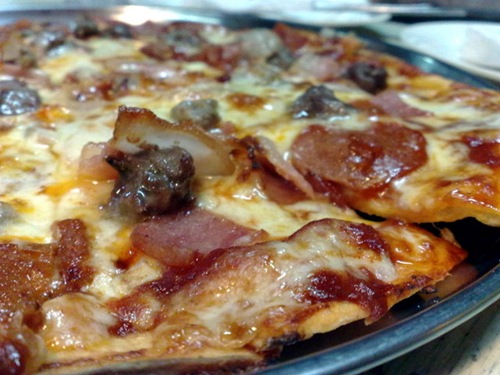 Nine Patay Gutoms were fed at Da Vinci's Pizza in Jones, Cebu last night.  Da Vinci's Pizza is famous for their special white sauce.  The Patay Gutoms ordered five different pizza dishes.  More of the Da Vinci's Pizza experience can be found at the yagit's blog.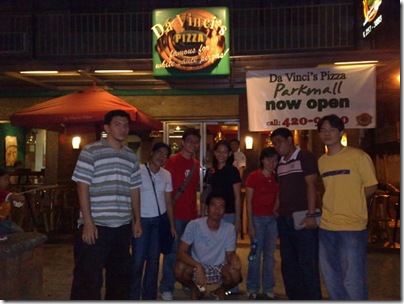 Ang mga Patay Gutom after paying the bill. 😀
Love this post? Why not subscribe to us for free via e-mail. Receive the latest updates from Patay Gutom straight to your e-mail inbox. Don't forget to confirm your subscription by clicking the verification link that will be sent to your e-mail!
This entry was posted by
Winston Almendras
, who has written 6 posts as
nitrosaint
, on Monday, October 6th, 2008 at 4:49 am and was filed under
Pizza
.