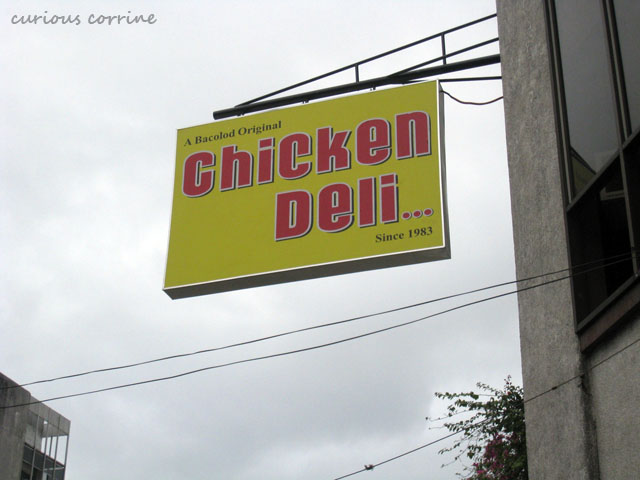 Together with the boyfriend and his two sisters, we arrived in Bacolod at 6AM. Running on a cup of coffee and two sticks of cigarette, you can say we were practically ready to eat each other alive. Haha. So from PAGCOR, we went to Lacson Street to look for a restaurant. The boyfriend's sister has been to Bacolod a number of times already so she suggested we make Chicken Deli our first restaurant stop.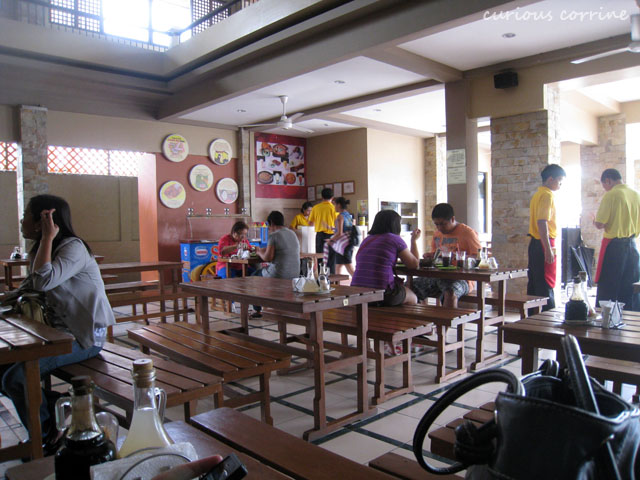 You won't find any doors here because the restaurant is as open as the street right outside. If I was in Manila, I would probably scurry away from this restaurant immediately. I always find al fresco dining (in Manila, particularly) a health risk. 😛 The door-less Chicken Deli didn't bother us since we were eager to eat.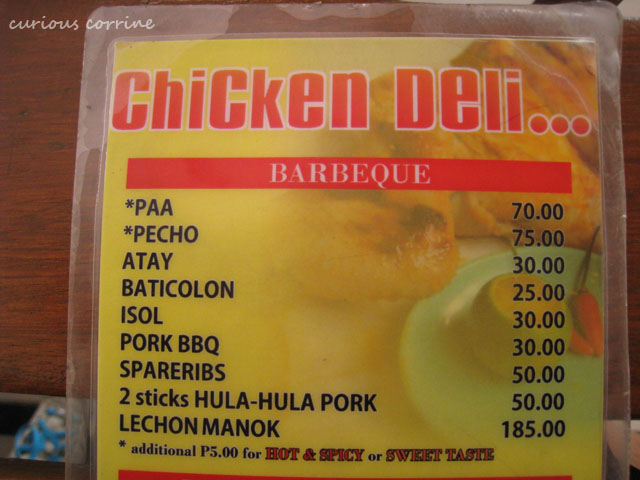 The staff who accommodated us was the best server I've ever met–I swear! He was so accommodating, so funny and so nice. Yes, the superlatives had to be there. He told us what to order and let us in on "how" to order so we could save a few pesos. 🙂 A lot of people arrived while we were waiting for our food. We also spotted a bunch of Koreans. 🙂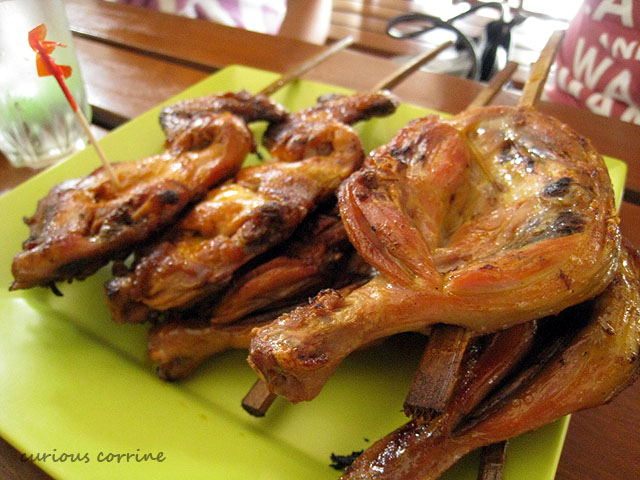 Here's our yummy-looking order–paa + pecho galore! I ate this without rice, but with lots of chicken oil and spicy toyomansi. 🙂 It was pretty good, but I found it dry. Nevertheless, I finished mine with no leftover chicken meat at all. Haha. Now that's what spicy toyomansi can do to my appetite! 😀
We also ordered Baticolon but we all forgot to take a picture of it! Well, I thought TJ's (near Makati Medical Center) serve better Baticolon than Chicken Deli anyway. 😀 But for the price and service alone, I would definitely recommend everyone to stop by Chicken Deli when they're visiting Bacolod. 🙂
Love this post? Why not subscribe to us for free via e-mail. Receive the latest updates from Patay Gutom straight to your e-mail inbox. Don't forget to confirm your subscription by clicking the verification link that will be sent to your e-mail!
Tags: Bacolod, Barbecue, Chicken, Lechon Manok
This entry was posted by
Hanna Corrine Salta
, who has written 63 posts as
corrine
, on Sunday, February 19th, 2012 at 10:19 am and was filed under
Restaurant
.