When you're looking for a place to eat in Binondo, I suggest you try The Royal Garden. Not only do they have good food there, but you'll also feel that you just traveled all the way to China because the place is usually filled with Chinese customers speaking their local tongue.
Me and my friends always go here whenever we want some authentic dim sum, which I believe is really their specialty. They have dim sum carts that go around the tables where you can just pick whatever you want.
When the cart passes by your table, be sure to get all that you want for they go pretty fast and you'll have to wait another 30 minutes or so before the next batch comes. Here's our first batch of dim sum that we had.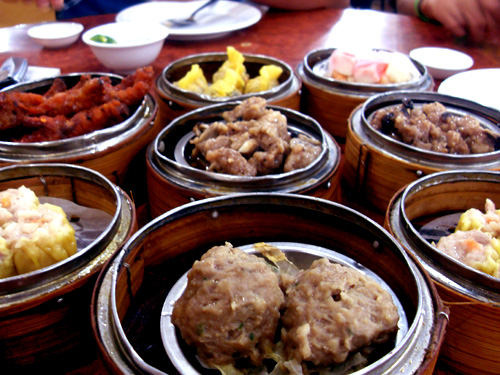 There's a lot more choices in the cart but we've decided to have these first. It's chicken feet, sharksfin, pork spareribs, siomai, beef balls and the crab mushroom thingy.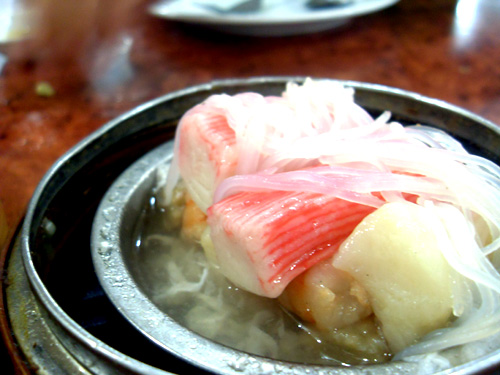 I forgot the name of this. So please leave a comment if you know what's the name of this crab mushroom dim sum above. 😛 Anyway, here's a shot of one of my favorites, the pork spareribs – very tasty!
And if you like eating meatballs in spaghetti, then better try the steamed beef balls which tastes almost the same.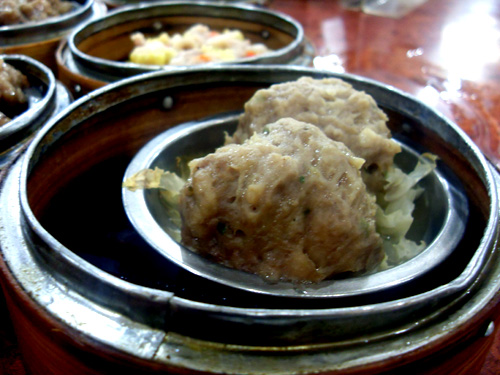 And doesn't the sharksfin look delicious too?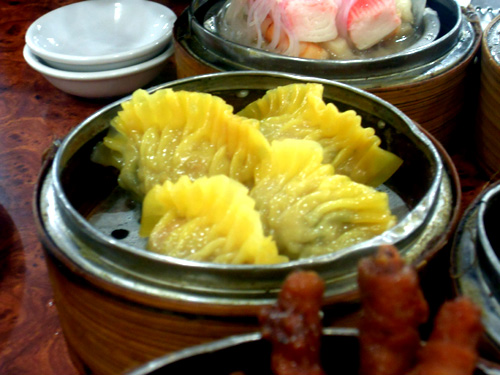 Anyway, the first batch was just an appetizer for us. After that, we each ordered our own set of dim sum. We all had around 6 dim sum bamboo containers each. This was what I had for myself.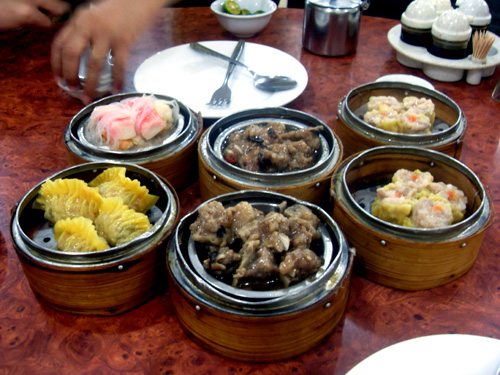 Royal Garden is located at 851 Ongpin St. cor. Padilla St., Binondo, Manila. They're open 24 hours! So you can have your dim sum overload any time, any day! Woot!
Love this post? Why not subscribe to us for free via e-mail. Receive the latest updates from Patay Gutom straight to your e-mail inbox. Don't forget to confirm your subscription by clicking the verification link that will be sent to your e-mail!
Tags: Binondo, dim sum, Royal Garden restaurant
This entry was posted by
Fitz Villafuerte
, who has written 13 posts as
fitz
, on Saturday, May 16th, 2009 at 8:41 am and was filed under
Restaurant
.