Okay, here's the resto where the first two post are prepared, Diner at 1347 M. Adriatico Street, Malate, Manila, beside Barrio Fiesta. And you can reach them thru: 521 2716, 521 7884,and 400 9452.
*Did you know that first
diners
were wagons drawn by horse, and as times goes, diners evolve into pre-fabricated buildings built like a mobile home, narrow, that looks like trains, and now— as you can see diners are not just for employees, it evolve into a new culture. Diners before serves quick food— American, like the ones I posted.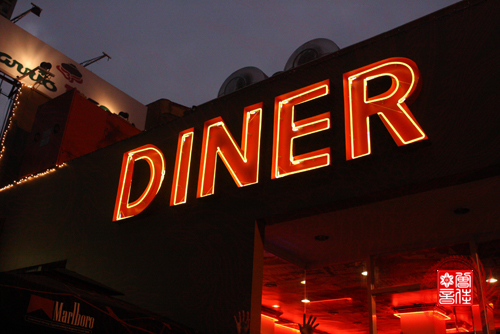 Love this post? Why not subscribe to us for free via e-mail. Receive the latest updates from Patay Gutom straight to your e-mail inbox. Don't forget to confirm your subscription by clicking the verification link that will be sent to your e-mail!
Tags: American Food, Diner, malate
This entry was posted by
Charles Chan
, who has written 3 posts as
charliechan
, on Wednesday, December 9th, 2009 at 1:13 am and was filed under
Restaurant
.