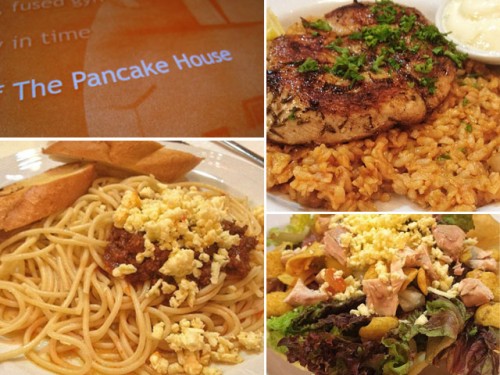 While I would say that I'm a solid Pancake House fan, I won't go as far as saying that I know everything in their menu by heart.
That's why when we dined at their High Street branch last night, I was caught off guard because some items were missing from their menu.
We got confused to the point that I convinced the boyfriend that maybe it was another restaurant that had the Hamburger Steak set — and not Pancake House.
Thanks to my bionic ears — and a sheer knack for eavesdropping — I learned that not all branches share the same menu through and through.