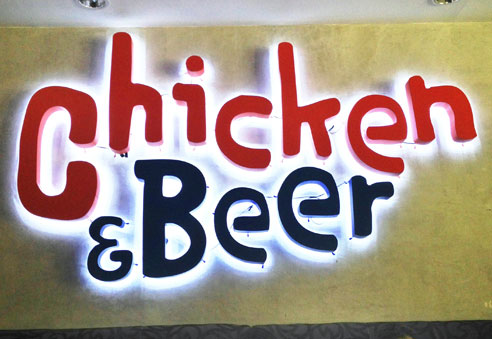 Well, I wouldn't really know since I only tried the chicken and bbq here in this famed barbeque restaurant and not the beer. 😛 Although I'm pretty sure it'll be a great combo considering how much I loved the meal I tried at Chicken & Beer, a cozy little restaurant-slash-hangout-place in Burgos Circle.
The place offers a cool, relaxed ambiance. The walls were painted with cool artworks. When we were there, one TV was showing an NBA game while the other had a bunch of K-Pop music videos on the playlist. 😀
We zeroed in on the lunch meals, which were seriously affordable. They were priced from 150 to 170 pesos. Well, on to my very affordable yet superbly filling meal, M05 aka Spicy Chicken Set.
For 165 pesos, this set meal already comes with a drink (of your choice, if I remember correctly). I was floored by the chicken portions and also because of how good it tastes. It's spicy, smoky and super savory. The boyfriend stole one of my chickens too because he loved how spicy it is. Eventually though, I found myself wiping my nose constantly because of the heat. LOL.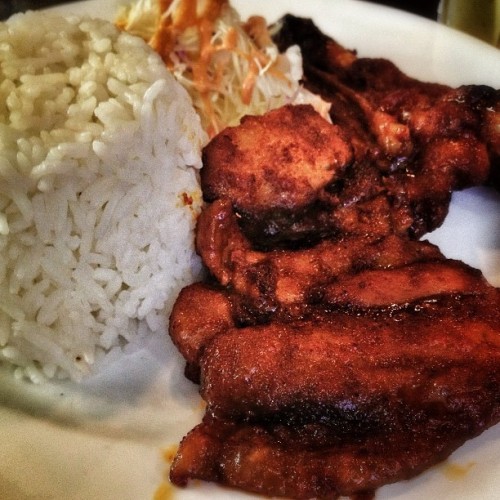 The boyfriend went for the Spicy Chicken Barbecue Set. It's a lot less exciting than mine and the boyfriend agrees. It's on the dry side as well.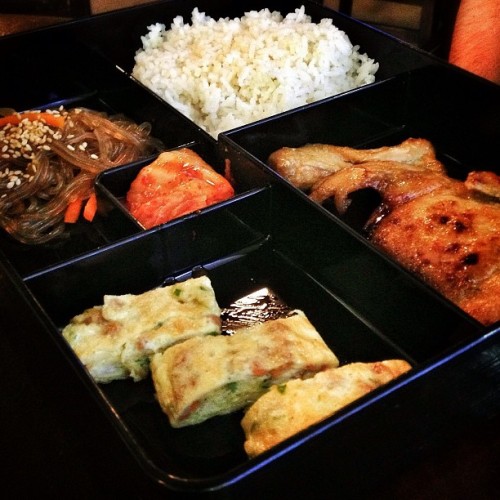 Above is what a friend of ours ordered–Bento Box A. Although this bento box offers more variety, this is actually cheaper than the two dishes. 😀
Folks, if you're around the area, do visit this place! The Spicy Chicken Set is highly recommended. 🙂