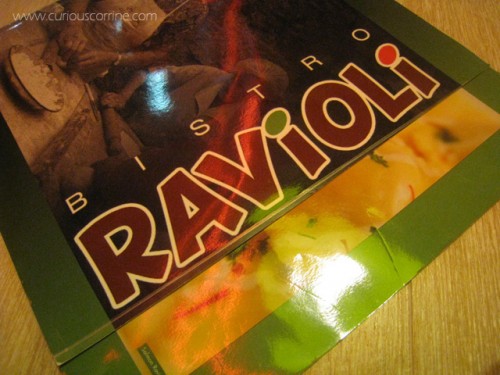 The first time I ate at Bistro Ravioli, I found the restaurant so-so. It definitely left an impression but I didn't think it was the kind of restaurant I'd be begging the boyfriend or my friends to dine at.
On a tiring Saturday however, which consisted of a trip to Trinoma before traveling back south, the boyfriend and I stopped over at MOA for a bit of retail therapy and a quick dinner. We ended up at Bistro Ravioli, which boasted of a new location.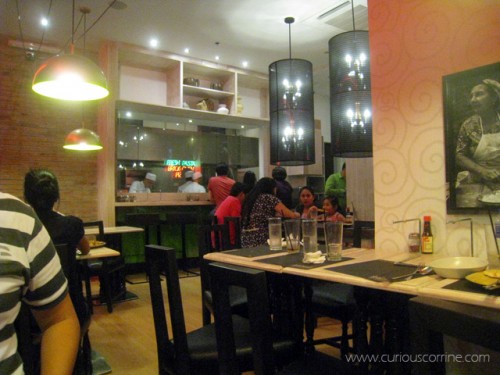 Last time we dined here, it had an awful location, far from the mall's gastronomic action but was truly roomy. Their new space however, is cramped and uncomfortable. Our table was a mere ruler away from the next table. Onting usog na lang and it'll be like we're sharing the same dinner space. Weird.
I also noticed they changed some of their furniture. The tables and chairs were different than the ones they used to have. Also, their menu is more condense, methinks. Or maybe it's just the new fold-over style that made it look that way.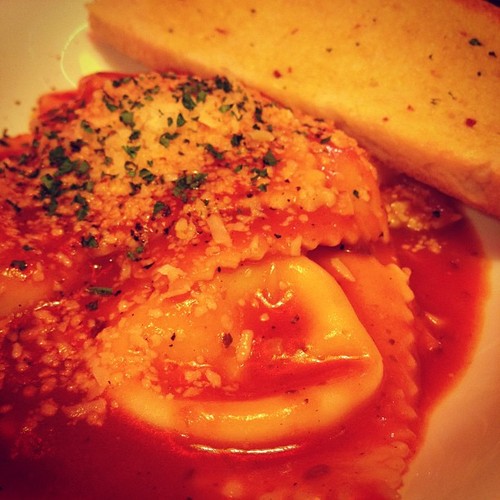 Anyway, we ordered quickly and I chose Three-Cheese Ravioli. I remember having this before and actually found it flavorful, which is why I ordered it again. True to what I remembered, it was really good, with cheese oozing with every bite. Looking at the fresh-off-the-kitchen plate, one would easily assume that there aren't enough ravioli. However, I found it of decent proportions. The boyfriend grabbed a few pieces and I didn't mind. 😀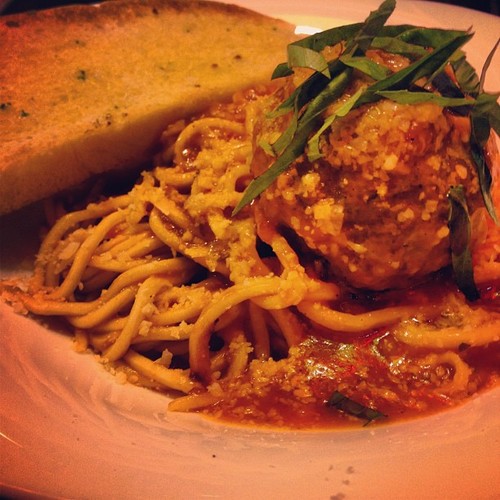 The boyfriend opted for the Molto Meatball Spaghetti that had a ginormous meatball. The pasta was perfectly tart though I found the pasta a bit overcooked for my liking. 😀
While I've already kept tabs of the items to avoid courtesy of my first visit there, I've finally found a go-to dish at Bistro Ravioli–the Three-Cheese Ravioli. Perhaps ravioli is where their expertise is, since they've named their restaurant after this infamous Italian specialty anyway. Hmm?