What is the best way to ward off the intense heat from your body? Try Razons Halo-Halo! It will blow your mind! 😀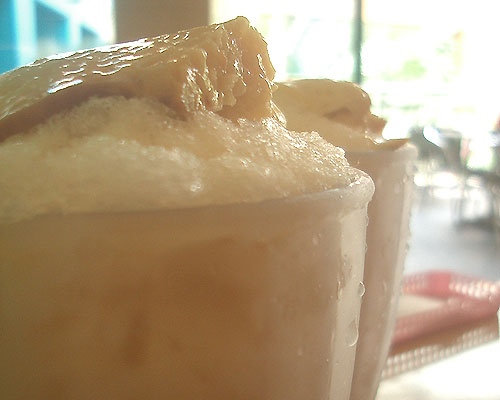 Newly Certified Patay Gutom Respondent John and his significant other went to Razons Mall of Asia to try their Halo-Halo just to drive off the instense heat. To our delight, it didn't only ward the heat off our bodies. It also blew our minds away (well not literally, nyok).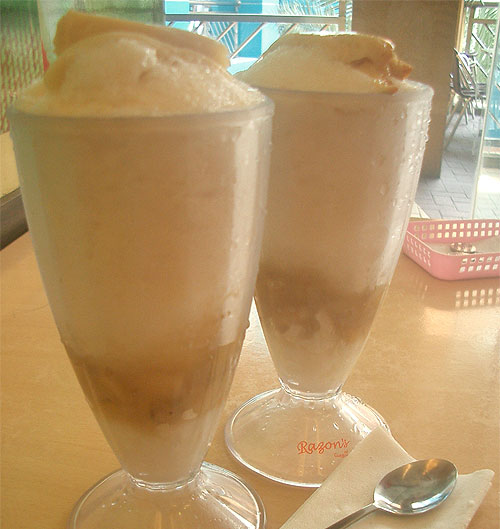 As far as my eyes and taste buds can recall Buko, Leche flan, Milk and Ice (duh) we're the most evident ingredients. We tried to ask the waiter for the recipe however he said that they were not allowed to give out the recipe. A tall glass of Halo-Halo costs P70.00, fair enough for a mind-blowing ice-perience. 😛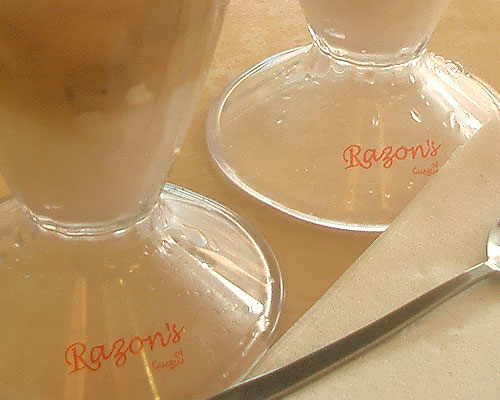 At first look, I thought it wont satisfy my taste buds unreasonable standards. But after finishing the first glass, I went ahead to get another one. And another one. Truly a work of art for a Patay Gutom like me.
If you have'nt tried Razons Halo-Halo, you might be missing half of your life! 😀
Love this post? Why not subscribe to us for free via e-mail. Receive the latest updates from Patay Gutom straight to your e-mail inbox. Don't forget to confirm your subscription by clicking the verification link that will be sent to your e-mail!
Tags: Desserts, halo-halo, Mall of Asia, razons
This entry was posted by
John Phillip Ibanez
, who has written 1 posts as
johnibanez
, on Friday, March 13th, 2009 at 5:23 am and was filed under
Desserts
.