Working in Kuwait is a whole new experience that I've been enjoying at the moment. The blogger side of me has been always desiring to share my food trips in this Arab country where I thought it would more on the Mediterranean cuisines. However, this small yet oil-rich country has more to offer. It is a place wherein various kinds of cuisines can be experienced and one of which is their Fusion Japanese Restaurant.
So far, the restaurant has two branches but the one located near the famous Kuwait Towers has become the hub of Filipinos who have been longing for Japanese food as well as those locals who definitely want to try something new.

They're offering a buffet meal worth KD 7.950 (Php 1,200) which includes an unlimited seafood sizzlers that are cooked right in front of your eyes.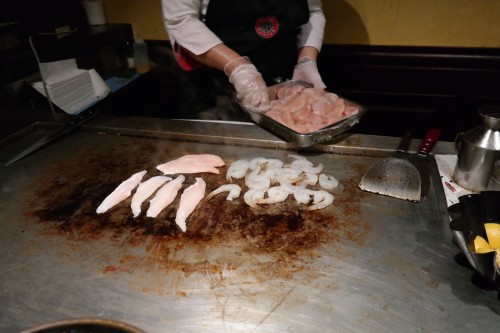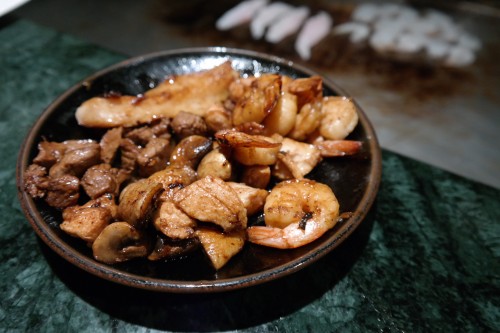 They also have an array of various Sushi's and of course the signature Japanese food, Sashimi which is elegantly arranged in a miniature old ship.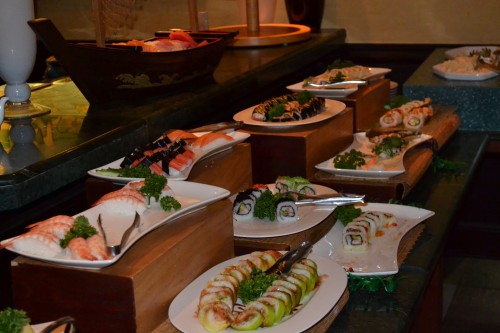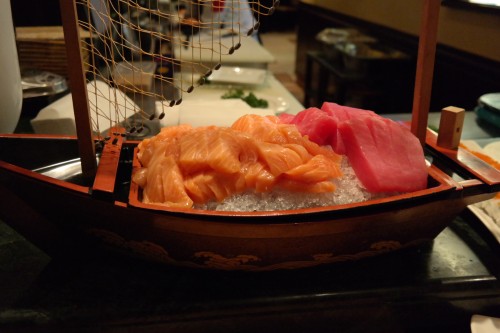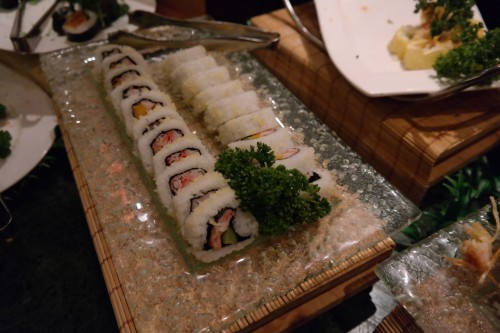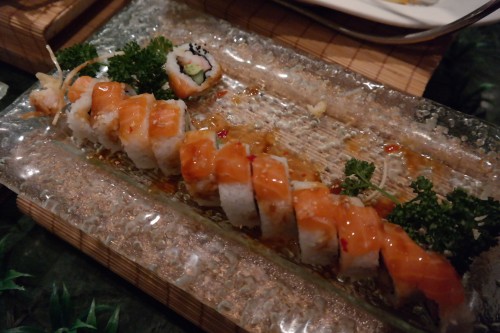 If you're a Japanese food addict, you would definitely love this place. It is pretty much similar to our very own Yakimix back home but I discovered something awesome in this place which I find very unique and clever.
It's their chopsticks! If you have observed, they placed a roll of paper locked with a rubber on its ends making it ready to use! It is like a wooden pair of forceps and could help out those who don't know how to use it just like me! It's my first time to encounter such a brilliant innovation!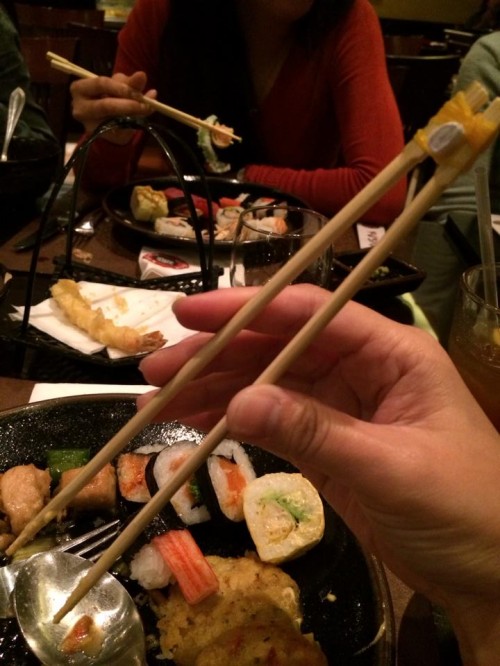 My Fusion experience is yet another unforgettable moment that I could list down in my journey! I know there's so much to discover in this country especially in the food industry and I'll make sure to share it here. Massalam!